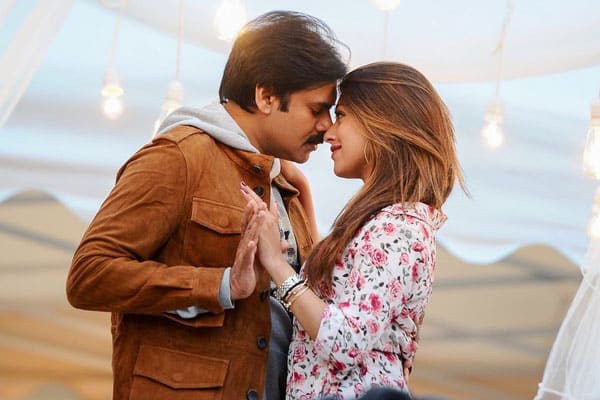 Agnyaathavasi USA Boxoffice
Telugu top star Pawan Kalyan's upcoming film Agnyaathavasi is gearing up to hit the screens for Sankranthi 2018. Scheduled to be premiered in USA on Jan 9th 2018, this film is all set to reset the records of Indian film market – in terms of magnitude of release.
Last week the overseas distributors of Agnyaathavasi had announced that the film will release in 209 screens in Cinemark chain alone, subsequently announced 140 Regal screens, 131 AMC screens and 67 other screens, mounting up the total number to a gigantic 570+ screens in North America.
To put this into a perspective, previous big releases were Baahubali-PartTwo 440, Dangal 350, Tubelight 340, Sultan 287, Spyder 210, Khaidi No. 150 186, and Jai Lavakusa 180. If the Agnyaathavasi distributors' most ambitious paper plan is executed practically, it can be termed as "Biggest Indian film release ever in USA ". Now, to put this into context, let us go through various factors that might be helping this gigantic release and also discuss whether this release strategy, to have an overkill release for not so required film, is correct or not?
While succeeding in increasing the top-line, do Agnyathavasi's bottom-line is about to bleed? What is the cost involved, what will be the breakeven projection looks like ?
Factors helping distributors to dare this massive release:
Adding to Pawan Kalyan's Craze and USA's most darling director Trivikram's combination, this film's USA release is falling on Tuesday – the day which most discount offers are available for cinema patrons. For Telugu big ticket films, selling tickets at $25 each at regular price has become hard nowadays unless they come with discount offers. Rumors are rife that a major steep discount offer is on cards for Jan 9th 2018 Tuesday. This calculated gamble should pay off satisfactorily in their favour in positive conditions, sometimes may turn counter-productive. Another factor that may turn out to be an advantage for Agnyaathavasi is that it has been a while since a Telugu biggie stormed the box office there. This gap is always a BIG factor in USA.
The $1 Million upfront cost Involved to gamble like 'Agnyaathavasi':
Having a 547-screen release for a film like 'Agnyaathavasi' might trigger an instinct with other heroes and distributors to plan the same for their respective films. As market is aware, this costs a bomb. VPF cost is a major factor, if any film screens "less than four shows a week", then VPF cost is $350. If number of shows are "more than four a week", full VPF cost ranging from $850 to $1000 will be assessed. Need less to say, almost every screen of Agnyaathavaasi will have more than four shows in its first week, hence full VPF will be charged.
For 450 screens out of 547 they need to pay an upfront VPF of $850 each on average. Other 97 screens VPF might be around $500 on average. Making of disks cost $90 per screen at bare minimum. Thus, to have this massive release, the overheads are aproximately $500,000 (Half million) USD. To recover this half million as distributor share, Agnyathavaasi's first million-dollar gross is required at minimum.
In a nutshell, distributors are betting their first $1M gross [ 6.5 Crores INR] to have this gigantic release. Looking at this number alone, we can conclude how suicidal it is to have this kind of overkill release. USA market sources are whining about it, but Agnyaathavasi distributors are believing in "Go out on a limb. That's where the fruit is".
Breakeven Projection:
Reportedly overseas distributors of Agnyaathavasi had already made Crores by reselling it in non-USA markets. To recover rest of their investment, from USA alone Agnyaathavasi has to collect an estimated $4.25M Gross in its full run.
Reportedly, USA distributors had worked out exclusive percentage share with theatre chains. For example, AMC and Regal chains, which usually share ranging 35% to 45% of the gross to the distributor, are reportedly agreed to do close to 50% if this film performs as massively as projected. Same with cinemark chain, which gave out 65% to films like Baahubali-2 might be willing to share 67%.
(As of now, this additional 2%-5% additional share deal is unconfirmed but limited to our knowledge. Local exhibitors who are willing to buy are requested to use at their own discretion)
Conclusion:
As Pawan's brother Chiranjeevi's Khaidi No.150 had generated an after expenses share of $1.25M in USA from 186 screens, $2.2M "after expenses share" for Agnyaathavasi should be a possible feat to pull off if things work out according to plan. As explained above, minimum of $4.25M gross is required and if at all this is achieved needless to say Powerstar will be hailed as Box-office Badshah for more years to come!
On flip side, if things go wrong, we all had seen the fate of recent dud "Spyder" and its massive loss. All the best to everyone involved.