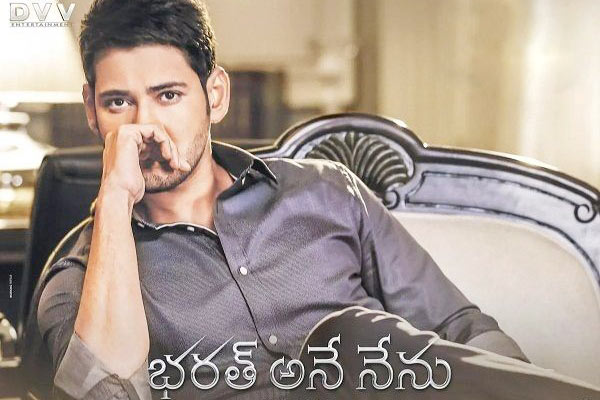 Bharat Ane Nenu Overseas Profit Loss Statement
Siva Koratala's directional film BHARAT ANE NENU starring Mahesh Babu, Kiara Advani was released on April 20th 2018. Produced by DVV Danayya, Bharat Ane Nenu has collected a gross of $3,415,699 to become 4th highest grosser of All-Time in USA. The film is the fourth one to collect over 3 million Dollars after the Mighty Baahubali(s) and Rangasthalam. Infact, it's just 100k shy of the third place holder Rangasthalam.
Coming to profit loss details, the film has collected a distributor share of $2,049,687 in USA which converts to 13.65 Crores in INR. From Non-USA markets it has fetched another 4.50 Crores INR, to make it a total distributor share of 18.15 Crores in Overseas. The film has costed 18 Crores (including expenses like Vpf, Publicity) for distributor which means he has ended up with a profit of 0.15 Crores. The film is a BLOCKBUSTER on the basis of the humongous amount of gross it has collected rather than looking at the roi basis as it was bought for a huge price by the distributor which is way off the real market capacity.
Click here for Box-Office Collections
Click here for all overseas profit loss reports
| Theatre Chain | Gross | Distributor Share |
| --- | --- | --- |
| AMC/Regal | $744,302 | $334.935 |
| Cinemark | $1,389,811 | $889,479 |
| Marcus | $155,126 | $93,075 |
| Cine Grand | $54,605 | $35,493 |
| Others | $1,071,855 | $696,705 |
| Total | $3,415,699 | $2,049,687 |
| USA Share in INR | | 13.65 Crores |
| Other Countries Revenue ( sold) | | 4.50 Crores |
| Overseas Rights(Including Expenses) | | 18 Crores |
| Profit/Loss in INR | | 0.15 Cr |
Verdict : BLOCKBUSTER