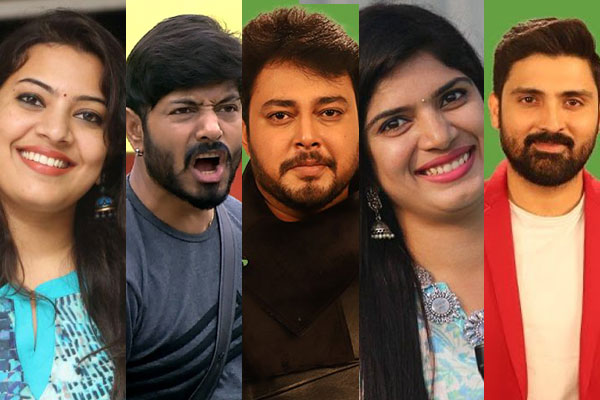 Bigg Boss 2 Telugu Live Updates
Bigg Boss 2 Telugu Live Updates
9:00 PM Kaushal is announced as final winner .
Geetha Madhuri and Kaushal spoke.
Kaushal told he started from zero in Hyderabad and now became winner of this show.
Kaushal thanked housemates for giving him tough fight and that helped him focus even more on the game.
8:40 PMRoll Rida received 'Happiest Person in the House' award from amazon contest winner.
Nani joins all the housemates and they watched a video reminiscing their entire journey in Bigg boss house.
Nani enters into the house to bring the top 2 contestants Kaushal and Geetha on to stage.
Nani holds the hands of top 2 contestants and brings them on to stage
Leaked Pic :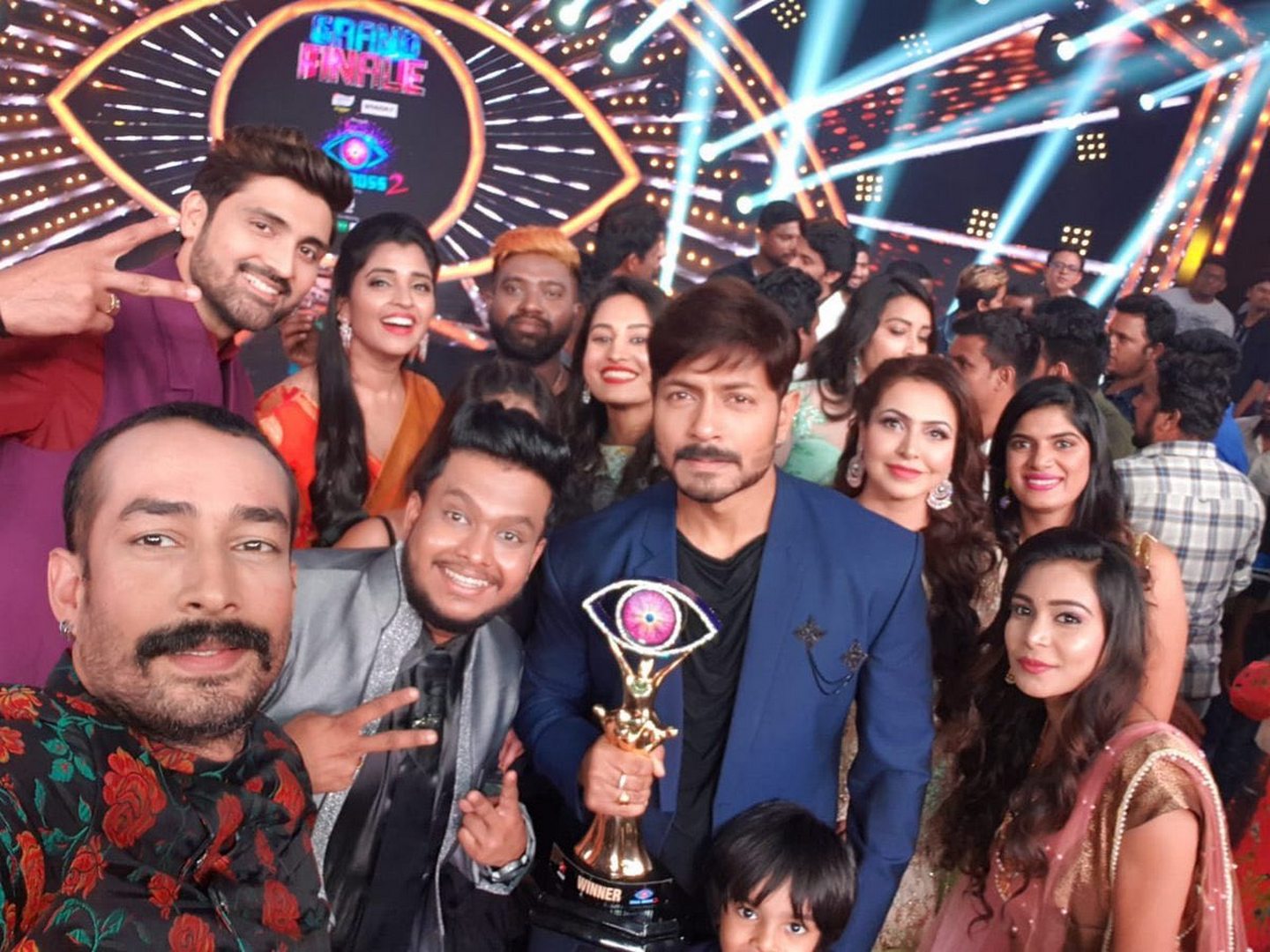 8:15 PMTanish told, every moment in the house was precious for him.
He spoke about his mother that made audience emotional.
He also reminded Nani, what he told when he joined the house – Nani will entertain audience only on weekends and he will take care of entertaining on weekdays.
Kaushal and Geetha are top 2 finalists.
(As shown in promo) Victory Venkatesh will be announcing who is the winner between these two.
8:10 PMTanish evicted.
Before this announcement, a team from US performed a dance with "Bigg boss" theme.
7:50 PMDeepthi evicted.
Nani appreciated her for her perseverance and the way she transformed herself.
Deepthi told, one thing she learnt in the house is to "Never Give up" in life.
7:35 PM
Dance performances by Nandini, Tejaswi, Deepthi Sunaina and Syamala.
7:20 PMSamrat got evicted.
He was the first one to get evicted among the five finalists today.
Incidentally, he was the first one to reach the Finale during "Race to Finale" task.
7:10 PMTelugu Titans Kabaddi team that is playing in Pro Kabaddi League joined Nani on the stage for some time.
Nani, who acted in 'Bheemili Kabaddi jattu' movie played Kabaddi with them.
He launched jersey of Telugu Titans.
Meanwhile Nani also announced his next movie "Jersey" on Bigg boss stage.
6:50 PMNani spoke to Finalists.
Nani showed them their family members and some of the housemates could not control their tears after seeing their family members.
Geetha Madhuri almost wept after seeing their family and Tanish's mother cried a lot after seeing her son.
Nani is looking so energetic today.
6:30 PM
Ex-housemates entered into the show dancing while "Family party song (from Nani's MCA)" is being played.
Nani spoke to all the ex-housemates about how the show transformed them.
Most of the housemates admitted it is a learning experience.
Some told (Bhanu who got TV shows after Bigg Boss and Nandini who acted in Silly fellows movie as heroine after Bigg boss) told they became busy after Bigg Boss.
6:10 PM Nani's started the show.
Nani spoke to family members of housemates.
Geetha Madhuri's mother, Samrat's parents and Tanish's mother became very emotional while talking.
Deepthi's husband and Kaushal's wife also expressed their feelings about having their family member participated in Bigg Boss.
Bigg Boss 2 Telugu will be live on Star Maa from 6 PM IST today
Finally Bigg boss season 2 came to an end. People are waiting to see who will be winner of the season-2.
The show started on 10th June and it continued for 16 weeks. Totally 16 housemates plus two 2 card entries, i.e. total 18 contestants participated in the show. 2 housemates had re-entry into the house.
Finally, 5 contestants – Kaushal, Geetha Madhuri, Tanish, Deepthi and Samrat became top five contestants and one of these five will walk away with trophy today. In a few minutes, we will come to know answer to this question..