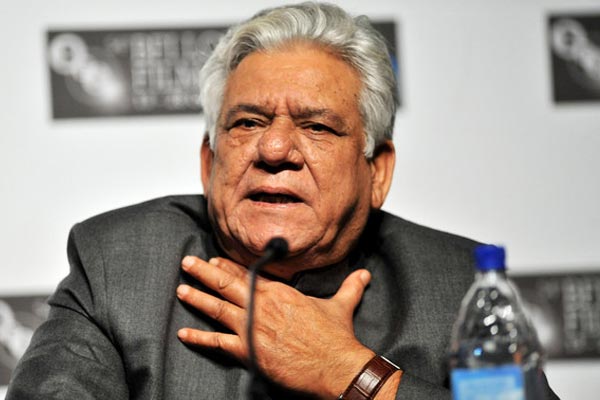 New Delhi: When the whole nation is saluting the brave hearts who lost lives in Uri attack recently, Bollywood actor Om Puri has made some controversial remarks during a debate on a news channel on Kashmir issue. "Who asked the Indian soldiers to join army? Who asked them to take weapons?" were the remarks he made.
Fans were shocked to hear such comments from the actor at a time the country is down by the way Pakistan is playing games across the LoC following the attack on Army Camp in Uri. Om Puri was trolled by the netizens on internet terming him "shameless". The users on social networking sites trolled the veteran artiste saying such remarks are least expected from him when there is tense situation prevailed across the border between India and Pakistan.
Bollywood actor too expressed his disappointment saying "I respect you a lot. But yesterday, I was saddened after hearing your comments on our country's soldiers," on his twitter page.
Another troll comments on Om Puri twitter page, "I wonder if #OmPuri will be ok if his son dies in a road accident & police says "Hum ne kaha tha kya gaadi chalane ko?"
Meanwhile, the Adheri police in Mumbai registered a case against Om Puri following a complaint.
The veteran actors comments came after a day when actor Salman Khan backed Pakistan artistes. In a bid to support the Pakistnai actors, Om Puri said that the Pakistani artistes are not staying here in India illegally, if they are sent back to their nation, the producers who signed movies with them will suffer heavy losses.