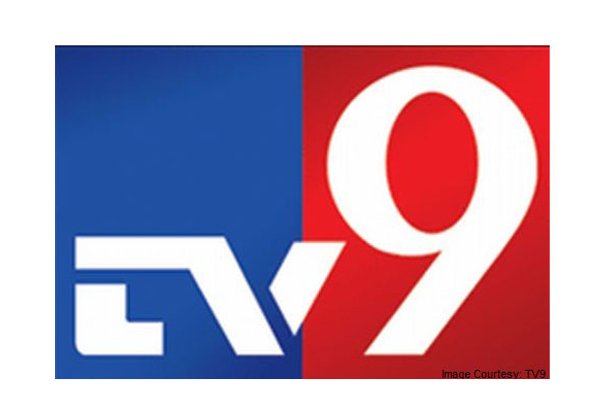 Trusted sources reveal that there has been flouting of rules and court orders, strong arm-twisting tactics culminating in the TV9 network stake sale to the front company of My Home Group & Megha Engineering India Limited.
Some ground-breaking information coming forward how these business houses seem violating the rules with no fear of consequences.
For the last few months, there has been confirmed news of the change of ownership of channels held by ABCL (Associated Broadcasting Company (P) Limited) under the brand name TV9. The final suitors are the business honchos Mr. Rameswara Rao Jupally (My Home Group) & Mr. Krishna Reddy (Megha Engineering India Limited). The deal seems to have culminated for around 450-500 Crores, leading to the full exit of Mr. Srini Raju & his allied company investments in ABCL.
My Home Group in grave Contempt of Court?
Initially it was understood that Mr. Krishna Reddy of Megha Engineering was the lead investor, with My Home group buying in a nominal share. Later Krishna Reddy came to know about orders by the National Company Law Tribunal (NCLT), in a complaint filed by SAIF Mauritius fund, which restrained ABCL from selling or delineating any shares of the company till further orders. Owing to this information, Krishna Reddy seems to have reduced his investment considerably and Rameshwara Rao invested for the majority stake in ownership of Alanda Media Private Limited, the new company which holds majority of ABCL now.
Delving deeper, we were able to lay hands on the NCLT order IA 288/2018 dated September 4th 2018, which specifically names all the parties, SAIF III Mauritius Fund, Associated Broadcasting Company Private Limited, iVision Media India Private Limited, Mr. Srini Raju, Chintalapati Holdings Private Limited (Private Investment Company of Mr. Raju) and iLabs Venture Capital Fund. Clearly, the honorable NCLT spelt that none of the shareholders are allowed to sell or delineate their shares or any assets of the company.
SAIF Partners sources say that My Home Group has been trying to acquire ABCPL from 2016 itself and after a failed agreement of valuations then, has backed down. However, My Home Group saw an opportune moment with Megha rethinking investment, went ahead with majority stake. In the whole process, both My Home & Megha Engineering chose to completely neglect court proceedings while acquiring shares.
Both business houses showed scant respect towards the NCLT proceedings, followed by a NCLT order IA 288/2018, dated September 4th 2018, which restrained ABCPL from selling its shares or assets until further orders.
10 TV buy out a fraud?
Acquisition of Spoorti Communication Private Limited that owned 10TV, which changed hands recently was another alleged corporate fraud. While the buzz that Rameshwara Rao and industrialist Nimmagadda Prasad have bought it, newly appointed 10TV channel higher official said "Two weeks ago, I and other Indian investors acquired shares in the company. There are no politicians in it and it is not true that industrialist Nimmagadda Prasad and 'My Home' Rameshwara Rao invested in this."
In fact, 10TV is said to have obtained its capital from public funding without any prior permission and was sold in a fraudulent manner against law. The buyout left 1,85,000 shareholders who earlier invested to start the channel in the lurk & the entire staff was moved to a new company overnight.
TV9 buyout, a bigger fraud?
It is evident that the acquisition of majority shares in ABCL by My Home Group Rameshwara Rao from Mr. Srini Raju has occurred in spite of the pending NCLT proceedings & subsequently a restraining order from NCLT.
Further it is mandatory and obligatory to obtain prior permission from Ministry of Information & Broadcasting (MIB) before changing any shareholders in a News Channel.
What comes as an utter surprise is that, My Home Group seems even applied for permission of appointment of directors into ABCL for Jagapathi Rao Jupally, Sangu Samba Siva Rao, A. Srinivasa Rao, P. Kaushik Rao, without informing them of such pending NCLT court orders.
SAIF Partner sources say that the NCLT orders were violated on two counts, one from the order in September 2018 & another from the order in January 2019, where the NCLT clarified that ABCL is specifically not allowed to sell, transfer or delineate it shares and/or any of its assets. Not only were these orders violated with respect to changing majority shareholding in ABCL, but also in Alanda Media, the company which is holding shares of ABCL.
In another shocking revelation from our investigation, Alanda Media has transferred 100 shares each of ABCL to Jagapathi Rao Jupally & to A. Srinivas Rao.
A quick search of the Ministry of Corporate Affairs Website on Alanda Media & Entertainments Private Limited shows that My Home Group has spared nothing to violate orders of the Honourable NCLT. Jupally Rameshwar Rao was appointed as a director & chairman of Alanda Media on 11th January 2019, Pulluri Kaushik Rao was appointed as a director in 17th October 2018 & Prem Kumar Pandey (who is the son in law of Pitchi Reddy, Chairman of Megha Engineering) was appointed as a director on 12th September, 2018. All of these corporate actions have been conducted in violation of both letter and word of the orders of the honourable NCLT.
Legal experts opine that Srini Raju and Rameshwara Rao might have to face severe civil and criminal prosecution for fraud and contempt of court with a likelihood of imprisonment.
Who are the ultimate losers?
TV9 Network  which enjoys huge respect for being a leader in providing news at exemplary speed, is now earning reputation being under political directives.Ultimately, reputation of TV9 is at stake.  Our continuous efforts to reach the executive management of TV9 on this subject, remained unanswered.
Telugu360 is always open for the best and bright journalists. If you are interested in full-time or freelance, email us at
Krishna@telugu360.com