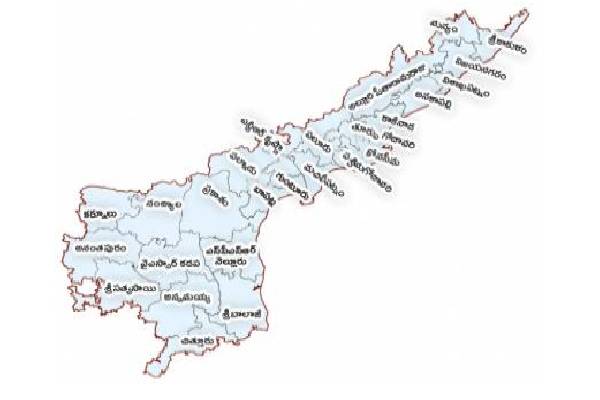 The leaders of various political parties in Andhra Pradesh have taken the politics to the lowest ever, if one goes by the language that they are using at their rivals.
Chief Minister and the ruling YSR Congress president Y S Jagan Mohan Reddy calls his rivals Dushta Chatushtayam, the four evils. He branded the politician – TDP chief N Chandrababu Naidu besides the media owners of Eenadu group chairman Cherukuri Ramoji Rao, ABN Andhra Jyothi managing director Vemuri Radha Krishna and TV5 chairman B R Naidu – as the four evils.
Jagan Mohan Reddy refuses to call Jana Sena chief Pawan Kalyan by his name, but terms him as the adopted son of Chandrababu Naidu. Jagan had been using this phrase – Dushta Chatushtayam – for the past couple of months.
Of late, it was on the other day, Jagan Mohan Reddy called them all as political wolves coming in groups against him. He termed himself as a lion in the forest facing a pack of wolves. He further claimed that these packs of wolves were chasing him with an intention to grab power by spreading false news about him and his government.
From the opposition, TDP chief Chandrababu Naidu, his son Lokesh call Jagan Mohan Reddy as psycho Reddy. They don't mince words in calling Jagan by any name. TDP spokesman, Kommareddy Pattabhiram called Jagan a son of a bitch, while Ayyannapathrudu, Atchennaidu and others call Jagan a waste fellow and useless fellow, besides other names.
Hurling abuses at the political rivals had become the order of the day in the state, bringing politics to the lowest level. No leader from the ruling YSR Congress and opposition TDP is left hurling abuses at the rivals.
Even Jana Sena chief Pawan Kalyan hurls abuse at the ruling YSR Congress leaders day in and day out. The irony is that the politicians in Andhra Pradesh don't respect each other, but expect people to respect them!