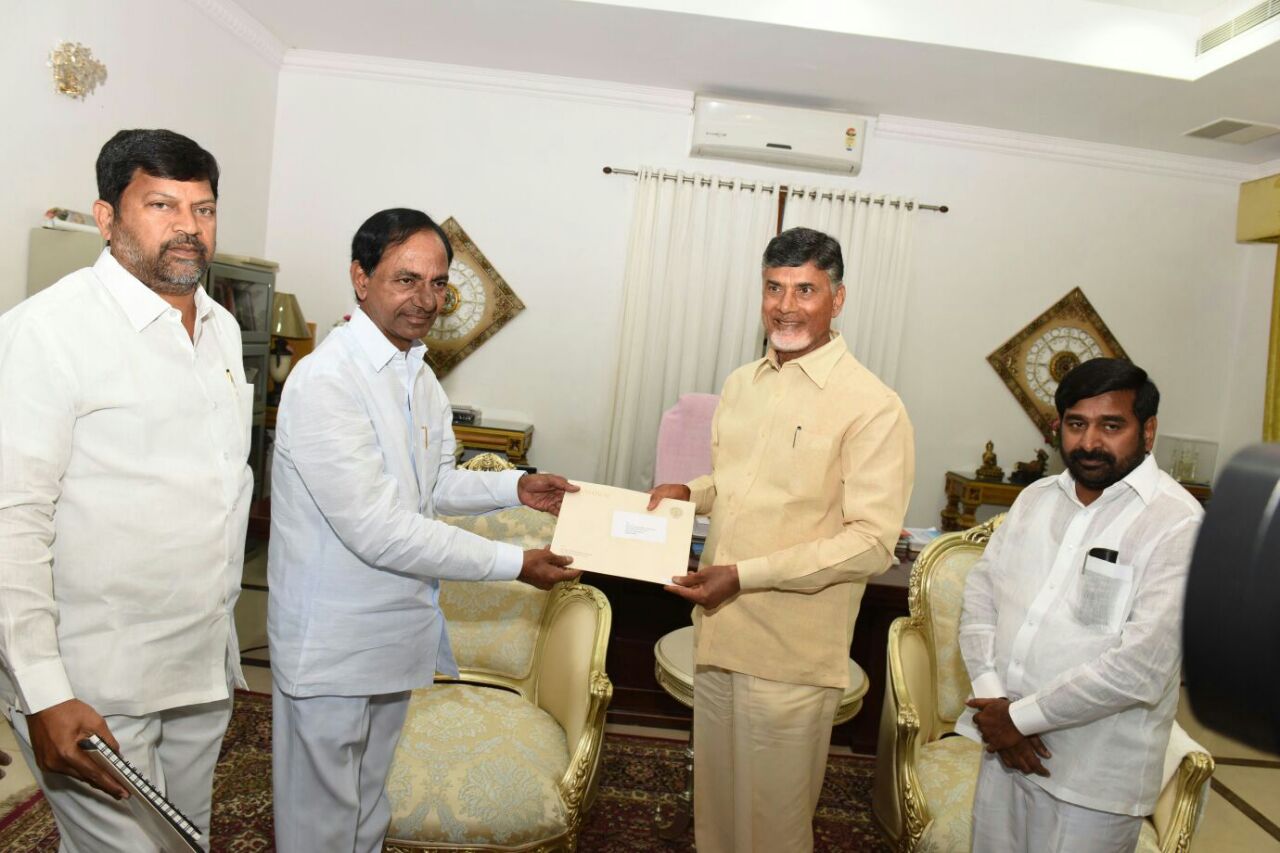 Andhra Pradesh chief minister N Chandrababu Naidu on Sunday extended Amaravati invitation to his Telangana counterpart K Chadranasekhar Rao.
Naidu, after arriving from Tirupati, reached the camp office of T-chief minister Rao in Begumpet accompanied by the Telangana TDP president L Ramana and T- Assembly floor leader E Dayakar Rao.
Naidu was received at the camp office by deputy chief minister Md Ali, power minister Jagadishwar Reddy. Handing over the invite to the T-Chief Minister , Naidu requested him to attend the foundation stone laying ceremony at Amaravati on October 22, along with his family members, wife, son KTR and daughter Kavita.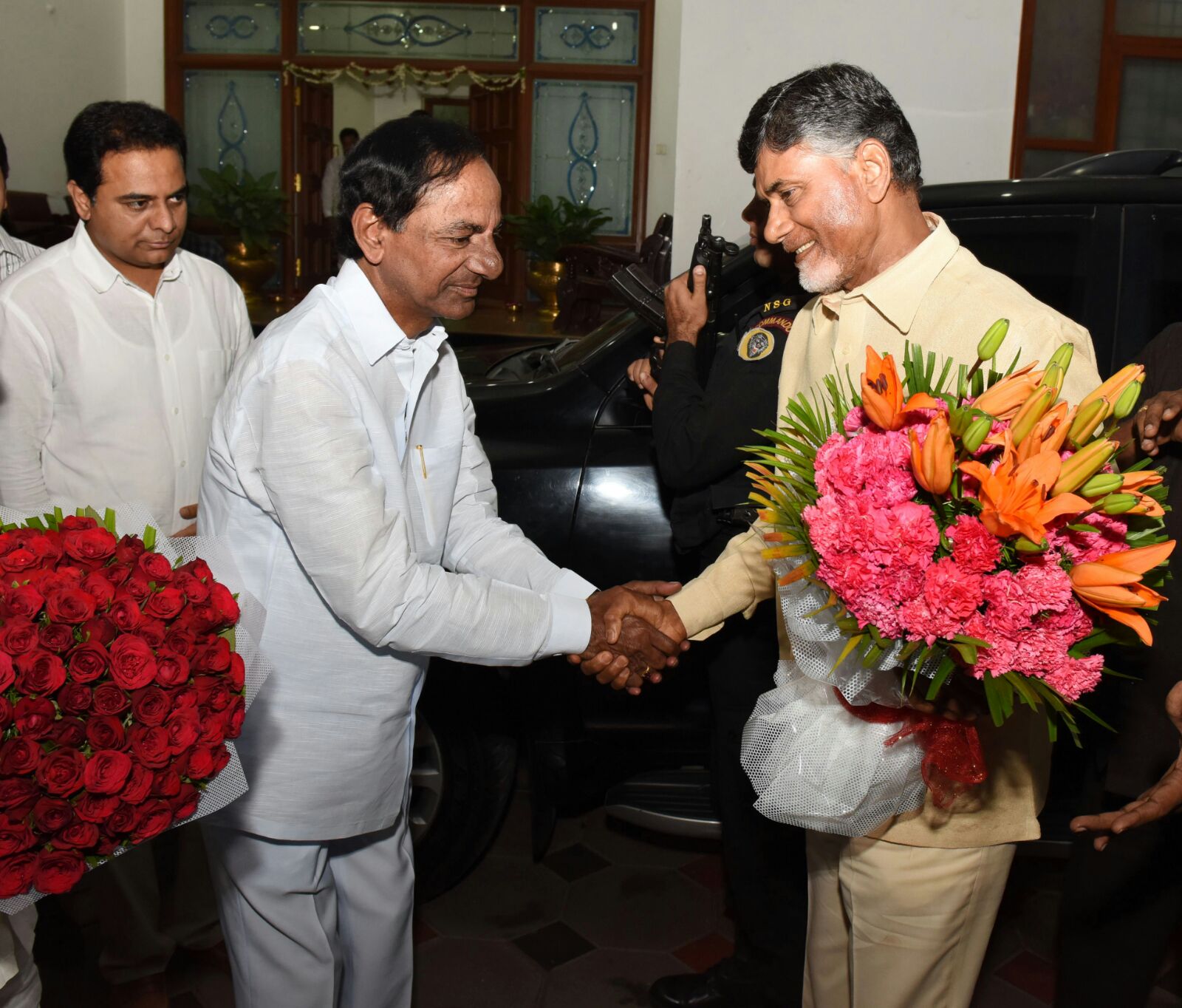 Both leaders met after a long gap and lot of political differences in the past one year. But, the occasion of Amaravati construction compelled Naidu bury hatchet and drive down the Begumpet camp office of T-Chief minister.
I may be recalled that at the first meeting in Raj Bhavan after the bifurcation of state, KCR suggested Naidu to build the capital in the river front lands Krishna as river side capital is auspicious for the state.