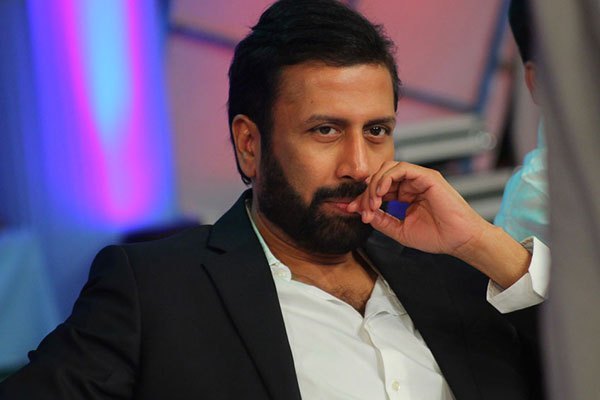 New details are coming out regarding various fraudulent activities done by TV9 former CEO Ravi Prakash after the copies of police complaint and FIR came out. As per complaint filed by the new management of TV9 against Ravi Prakash, the two main complaints against Ravi Prakash are selling TV9 logo To Mojo TV mala fide intention & diverting TV9 ads to Mojo TV. Details of Police complaint as below.
Against whom:
V. Ravi Prakash,
M.V.K.N Murthy
Hari Kiran Chereddi (Mojo TV)
What are complaints:
Fabrication of documents,
cheating,
criminal breach of trust
Causing wrongful loss to the company (in order to cause wrongful gain to other company)
Selling TV9 logo to Mojo TV for 99,00/-
As per the police complaint by Alanda media, Ravi Prakash sold TV9 logo rights to Mojo TV for 99,000 Rs and that transaction also shown wrongly in the records. As per the complaint by Alanda media to police- "We submit that said two persons being the Directors of the company having felt that they are going to lose control over the Board of the company, created and executed a Deed of Assignment dated: 31-12-2018 allegedly transferring the copy rights and registered trade mark No. 16036317, TV-9 of the company and other Trade Marks of the Company in favor of Media Nxt India Pvt Ltd, in which said Sri. Hari Kiran Chereddi is having vested interest, for a alleged consideration of Rs.99,000/-. On verification of records the alleged payment of Rs.99,000/- was made by Media NXT India (P) Ltd to ABCL for other repairs and maintenance expenses on 22-01-2019 and recorded in the books on 28-02-2019. The said payment of was wrongfully shown as consideration for the trademarks and copy rights."
Diverting TV9 ads to Mojo TV:
Now, the allegation is, by showing Mojo TV also 'part of TV9 group', Ravi Prakash diverted the ads worth of 32 crores to Mojo TV. There have been rumors that Ravi Prakash has some vested interests in Mojo TV and has even invested in Mojo TV. Now the latest allegations are in sync with those rumors. And, this is definitely criminal breach of trust as Ravi Prakash used his position as CEO of TV9 to benefit other company/ channel Mojo TV at the cost of causing wrongful loss to TV9. Moreover, all this transaction happened without the knowledge of 90% stakeholders.
Frivolous case at NCLT to hide all these wrongdoings?
Alanda media also observed that Ravi Prakash entered into agreement with actor Shivaji (more popularly known as Garuda Shivaji in recent times) with ante-date documents only to file some frivolous case at NCLT so that it will cause hindrance to the new management in their proceedings. The police complaint by Alanda media notes, " We submit that Sri. V. Ravi Prakash and Sri. M.V.K.N Murthy created an ante-dated Share purchase agreement between Sri. V. Ravi Prakash and one Sri. S. Shivaji and on that basis initiated a frivolous litigation before the National company Law Tribunal (NCLT), Hyderabad Bench and the same was already brought to the notice of Cyber Crime Police Station, Cyberabad Cammissionerate by M/s Alanda Media wherein FIRs vide Nos 84/2019, 87/2019 U/Sec 406, 420, 467, 471, 120 (B) IPC and 66, 72 of IT Act were booked and the investigation is in process. On further verification of records it was also noticed that Mr. Hari Kiran Chereddi is also involved in this conspiracy and thus requesting for investigation."
Overall:
It looks like Ravi Prakash has breached the trust by selling TV9 logo rights to Mojo and by diverting the ads to Mojo. Moreover, creating ante-dated documents with the purpose of some wrongful gains is considered as serious crime in corporate law. We will have to wait and see on further updates on this case.