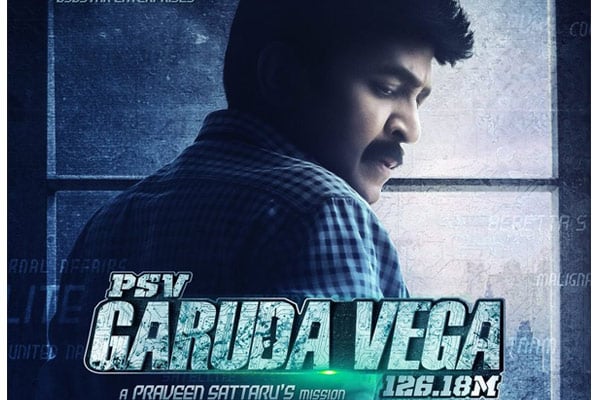 Garuda Vega Hindi Rights
PSV Garuda Vega is one film that has been in news for the technical brilliance. Rajasekhar made his comeback with the film which got huge positive word of mouth. Praveen Sattaru directed the film which faced financial crunch before the release. With not many interesting offers, the makers had to risk and release the film completely by mortgaging Rajashekar's DE Shaw property in Filmnagar.
As per news coming from film circles, Garudavega team sold Hindi dubbing rights to multiple parties. Jeevitha sold the Hindi dubbing rights to two different parties for Rs 1 crore and Rs 2 crores respectively without telling each other. Then the film's producer later sold the Hindi dubbing rights for Rs 2 crores. This is not the end of the tale. Read on…
The real story starts here as the makers failed to clear the debts before release and approached a financier who invested on the film. He actually owns all the rights of PSV Garuda Vega excluding the theatrical rights. He is said to have been left in deep shock after the Hindi dubbing rights of the film have been sold out for multiple people without his notice. Rajasekhar is said to have submitted 5000 sq.ft as surety for the financier from one of his prime properties.
A meeting is scheduled later today at Annapurna Studios to see if this issue can be amicably resolved. We have to wait and see how the other parties who bought the Hindi dubbing rights reacts and how this controversy ends.