Sri Leaks, SriReddy Leaks
Click here for : Sri Leaks Part 2 : Popular Comedy script Writer chat
Actress Sri Reddy has sent shock waves  to Telugu film industry with her slanderous allegations on how lady artists are treated.
(Screenshots are attached at the bottom of the article – scroll down )
After revealing the intimate pictures of Abhiram Daggubati and WhatsApp chat transcripts of noted writer, it has now been revealed that a top director has also promised her chances.
He is a writer turned director who delivered back to back industry hits with star heroes. His upcoming film with top hero is due for release this Summer in a few weeks.
In the chat transcript, the director is seen calling Sri Reddy as baby and confessing that sometimes he flirted  with her with romantic messages. He says ' I never talked like that with anyone else , Felt u little close and chatted like that '.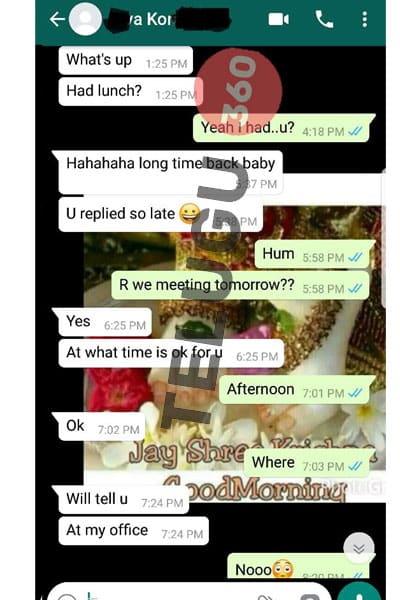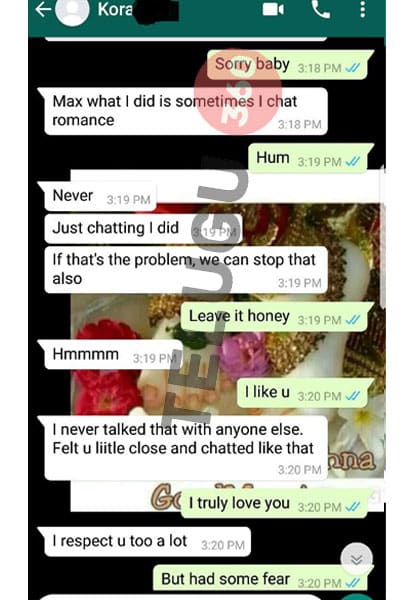 Telugu360 is always open for the best and bright journalists. If you are interested in full-time or freelance, email us at
Krishna@telugu360.com