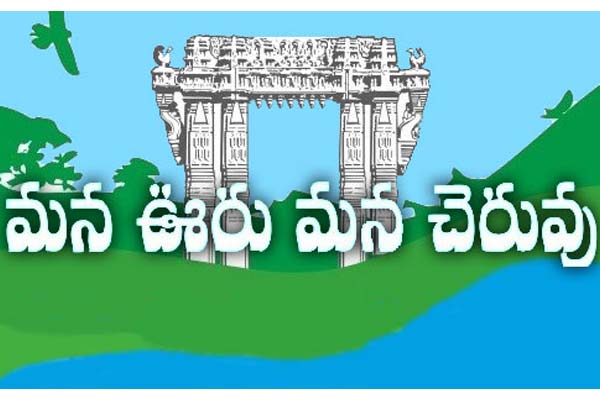 Telangana Chief Minister K Chandrasekhar Rao's flagship programme Mission Kakatiya is likely to face rough weather due to severe financial crisis the state is facing after demonetizatin. Till now the government is waiting for liberal assistance from the center.
But with the water resources minister of state Sanjeev Kumar Balyana's reply in Parliament yesterday that the finance ministry refused to provide special assistance for this programme, makes the both chief minister and irrigation minister T Harish Rao nerves.
The state government is banking upon the assurance given by the union water resources minister Uma Bharati stating that Niti Aayog has recommended a Rs 5,000 crore grand for Mission Kakatiya, which aimed at reviving village tanks and lakes in the state.
The total estimated cost of the project is around Rs 22,000 crore, with a capacity to store 265 tmc of water. According to the state government website, so far, it has approved work on 8,085 tanks at a cost of Rs 2,572.16 crore.
The budget provision for the year 2014-15 was Rs.2,016 crores and it was Rs 2,083 for the next year. For this year, though the government has made higher allocation of Rs 26,000 crore for irrigation sector, no specific allocation was made for this project.
Already, finance minister Etela Rajender was seen panic with bad financial condition of the government and he rushed to Delhi today on a special appointment with union finance minister Arun Jaitley. He carries with him a report on the bad financial condition of the government and will seek compensation for the revenue loss.
The report states that the government managed to pay salaries for staff on December 1 due to the revenues that accrued in October but were remitted to the treasury in November. Revenue collection fell by 70 per cent in November due to demonetisation and it would be tough to pay even salaries in January, leave alone meeting expenses for day-to-day administration.