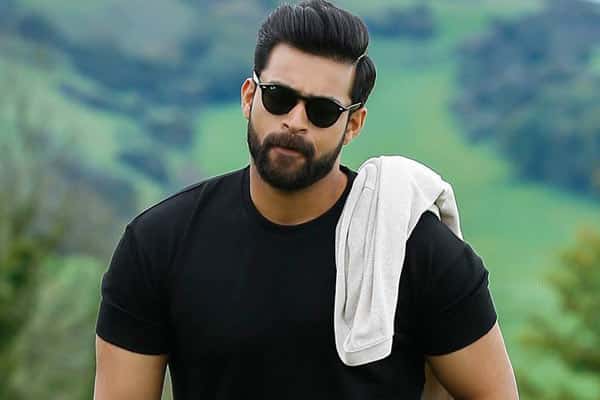 Tholiprema 9 days Worldwide Collections
Tholi Prema has a good 2nd weekend adding over 2.50 Cr distributor share Worldwide. 9 days total now stands at 21 Cr with a recovery of over 90 percent against the valued theatrical rights of 22.50 Cr. It will hit that mark by the end of this week.
The film has collected over 940 thousand dollars in USA by the end of Sunday ie, 9th day and will cross the million mark soon.
Below are the area wise 9 days Shares
| Area | 2 Weeks Collections | 9 Days Collections | 1st week Worldwide | 5 Days Collections | 4 Days Collections | 3 Days Collections | Weekend Collections | 1st Day Collections |
| --- | --- | --- | --- | --- | --- | --- | --- | --- |
| Nizam | 6.60 Cr | 6.28Cr | 5.50 Cr | 4.82Cr | 4.10Cr | 3.06Cr | 2.32Cr | 1.20 Cr |
| Ceeded | 2.05 Cr | 1.86Cr | 1.65 Cr | 1.41Cr | 1.25Cr | 0.95Cr | 0.73Cr | 0.35 Cr |
| UA | 2.76 Cr | 2.56Cr | 2.16 Cr | 1.87Cr | 1.53cr | 1.16Cr | 0.86Cr | 0.45 Cr |
| Guntur | 1.34 Cr | 1.30Cr | 1.14 Cr | 1.06Cr | 0.96Cr | 0.76Cr | 0.62Cr | 0.38 Cr |
| East | 1.48 Cr | 1.37Cr | 1.19 Cr | 1.05Cr | 0.91Cr | 0.64Cr | 0.48Cr | 0.24 Cr |
| West | 1.15 C | 1.05Cr | 0.93 Cr | 0.83Cr | 0.73Cr | 0.55Cr | 0.44Cr | 0.25 Cr |
| krishna | 1.34 Cr | 1.24Cr | 1.08 Cr | 0.99Cr | 0.90Cr | 0.66Cr | 0.53Cr | 0.24 Cr |
| Nellore | 0.54 Cr | 0.49Cr | 0.43 Cr | 0.40Cr | 0.36Cr | 0.28Cr | 0.23Cr | 0.12 Cr |
| AP/TS | 17.26 Cr | 16.15Cr | 14.08 Cr | 12.43Cr | 10.74Cr | 8.06Cr | 6.21Cr | 3.23 Cr |
| ROI | 1.60 Cr | 1.50Cr | 1.30 Cr | | | | 0.75Cr | |
| Overseas | 3.55 Cr | 3.35Cr | 2.95 Cr | | | | 2.30Cr | |
| WorldWide | 22.41 Cr | 21Cr | 18.33 Cr | | | | 9.26Cr | |