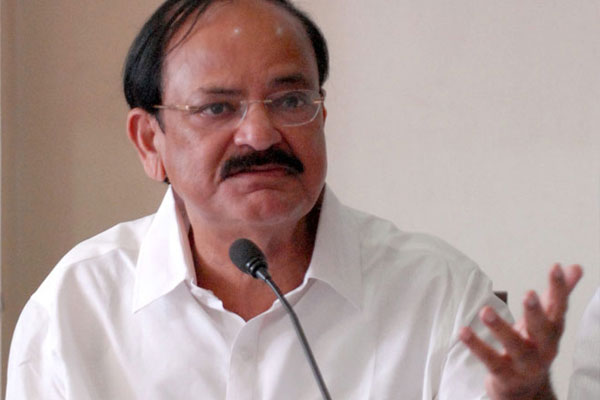 While BJP is emerging as a pan-Indian party and is having world-largest number of 11 crore members, Union Minister M Venkaiah Naidu said today that the Congress with its dwindling strength turning to become a "notional party".
Addressing BJP workers meeting in Hyderabad celebrating party's phenomenal success in recently concluded Maharashtra and Odisha local bodies polls, he reminded that BJP is having more number of party workers than any other party in the world.
However, he deplored that there are many places and districts in the country where the party has to spread its wings. He expressed confidence that BJP will emerge as main opponent to ruling parties in Odisha and Telangana and may even come to power. The former BJP chief has urged the party cadre to work hard towards similar results in Telangana.
He recalled that in Odisha where the BJP has contested without any alliance with BJP has won 9 Zilla Parishad seats. He said that BJP is expected to give a tough competition to the ruling BJD in Odisha and come to power. "We are also working towards making BJP a strong force in both Telangana and Andhra Pradesh," he added.
The Union Minister admitted that BJP has failed to take the positives of demonetisation to the masses fully and could not transmit public pulses to the required levels. He said that these results are proving that BJP is getting support from unexpected quarters.
After Congress and Communists started opposing the government's move, he said that then people started realising that there must be something good in the whole exercise as they believed that Prime Minister Narendra Modi will always do the needful.