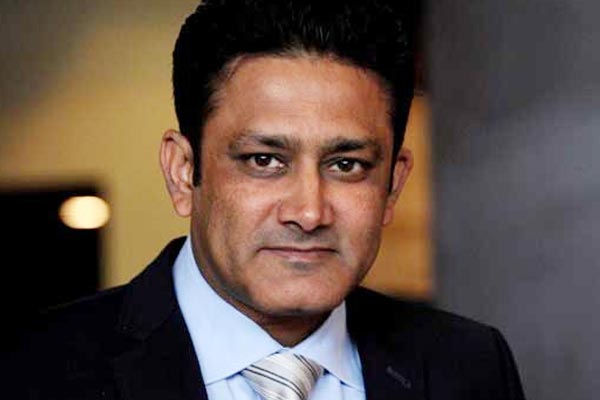 (S.R.Seshu)
Spin giant Anil Kumble is likely to take charge as Indian national cricket coach, going by the indications coming from various quarters.
Out of the 57 applicants, 21 were shortlisted by the Board of Cricket Control of India. Finally it boiled down between two great spinners–Ravi Shastry and Anil Kumble but the winds are clearly in favour of the latter.
Kumble, who was interviewed by the BCCI's high-profile Cricket Advisory Committee (Sachin Tendulkar, Sourav Ganguly and VVS Laxman) in Kolkata on June 20, has almost emerged as the winner.
Though Kumble doesn't meet all the criteria like having experience of coaching international or first class team and possessing a certificate from the National Cricket Academy, the committee considered him for the post. Since India is playing majority of matches at home in the next couple of years, Kumble's expertise in spin would come in handy. Moreover, he is known for his positive attitude on and off the field.
Ravi Shastri, who acted as the team director till recently, is in forefront in the race. He, however, is considered as the old time spinner when compared to Anil Kumble. Kumble appeared before the committee in person while Shastri interacted with the panel through a Skype call as he is out of India.
The other candidates who were interviewed by the committee are, Tom Moody, Stuart Law, Lalchand Rajput, Pravin Amre and Andy Moles.
The committee has to recommend the new coach before the Working Committee meeting to be held on June 24 in Dharmashala.
About 46 percent voters chose Anil Kumble as the coach in an online survey conducted by the crickinfo.com. His contender Ravi Shastri got only 21 percent votes.
"Mumbai cricketers always have an edge over others. Unless and until there is a last minute manipulation by the Mumbai lobby, the Kannadiga Anil Kumble will become the next coach of Indian team," a source said.