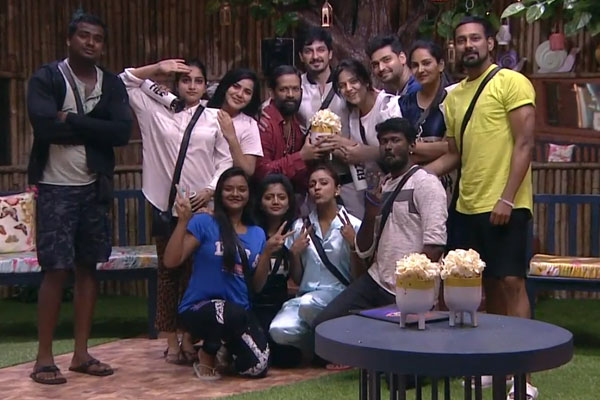 The captaincy task that started yesterday, continued today as well. In the dragon eggs task of yesterday, Rahul sipligunj, Ravi Krishna and Ali Reza emerged as winners. These three guys got to play the next level today.
As per this task, there will be a throne like chair in the house. One of these three guys have to occupy the throne and not leave it until big boss announces. Other two contestants can try to pull the contestant occupying the chair. Housemates can help the contestant occupying the chair to retain it or can help the other two by pulling out the contestant occupying the chair. Among the three, Ali Reza got the support of most of the housemates. Srimukhi, Baba Bhaskar , Shiva Jyothi and Mahesh Vitta helped Ali retain the chair. Rahul sipligunj tried to do a mind game by asking Ali to face him without support of other housemates, and Ali also agreed for that. However, Rahul and Ravi could not dethrone Ali. So Bigg boss announced the Ali Reza becomes captain of the house.
Meanwhile Rahul sipligunj, who ditched Srimukhi during the task despite being in her team, tried to patch up with her by offering apologies. It is known that, Nagarjuna also reprimanded Rahul for insulting srimukhi based on her profession. Despite this srimukhi selected him into her team and clearly told that she doesn't want him to play against her. However, he spoiled her game and ensured that she doesn't become next captain. She accepted the apologies but told she will be nominating him every week until he leaves the house.
Telugu360 is always open for the best and bright journalists. If you are interested in full-time or freelance, email us at
Krishna@telugu360.com