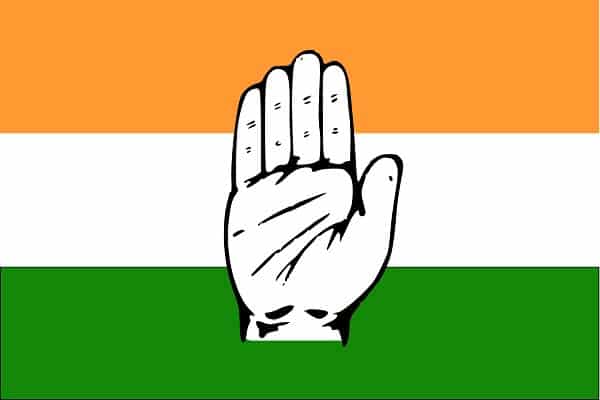 The first list of candidates announced by the Congress in Telangana for next month's Assembly elections triggered discontent in the party, with those denied ticket threatening to enter the fray as rebels.
The main opposition party late on Monday announced 65 candidates for the December 7 elections to the 119-member Assembly. The Congress, which is heading a four-party opposition alliance, has agreed to leave 24 seats for its three allies.
Followers of some aspirants, whose names did not figure in the list, staged protests at the party office Gandhi Bhavan here while some others decided to quit the party and contest as independent candidates.
Party spokesman M. Krishank has opposed the party's decision to give ticket to his father-in-law and former central minister Sarve Satyanarayana from Secunderabad Cantonment constituency. Krishank's supporters staged a sit-in at Gandhi Bhavan.
Krishank announced that he would contest as an independent from the same constituency. He wondered how the party can field a man who was defeated thrice in the past.
Senior leader and former minister Ponnala Lakshmaiah, whose name did not figure in the first list, said he was surprised as he had been with the same party and contesting from the same constituency for last 35 years.
He was confident that the party will give ticket to him from Jangaon. He said there was no truth in reports that the Congress was planning to leave the seat for TJS leader M. Kodandaram.
Another senior leader and former central minister Renuka Chowdary also expressed displeasure over the first list.
She said the balance among various castes was not maintained. She also found fault with Ponnala's name missing from the list. She said the selection of candidates could have an impact on the party's prospects.
The Congress is also facing protest from its leaders who were unhappy over leaving some seats for allies.
Former legislator Bhikshapathi Yadav, an aspirant from Serilingampally constituency in Hyderabad, announced he will contest as an independent after the party left this constituency for the Telugu Desam Party (TDP).
NSUI state president Balmuri Venkat, who was aspiring for ticket from Peddapalle constituency, resigned from the Congress after the party named Vijay Ramna Rao its candidate.
Narayana Rao, former MLA from Tandur in Vikarabad district, announced that he too was resigning from the party.
Supporters of Mala Mahanadu President and Congress leader Addanki Dayakar staged a protest in Mahabubabad district headquarter, demanding party ticket for him from Tungaturti constituency.
In Vemulawada, supporters of E. Manohar climbed on a water tank to protest against the ticket allocation to Aadi Srinivas.
In Warangal East, local Congress leader Poshala Padma resigned from the party to protest the decision to leave the seat for Telangana Janata Samithi (TJS).
The TDP, which announced nine candidates late on Monday, is also facing rebellion from disgruntled leaders.
Tension prevailed at TDP headquarters NTR Trust Bhavan on Tuesday as a supporter of M. Satyanarayana tried self-immolation over denial of party ticket to him from Serlingampally. The TDP has fielded B. Anand Prasad from this constituency.