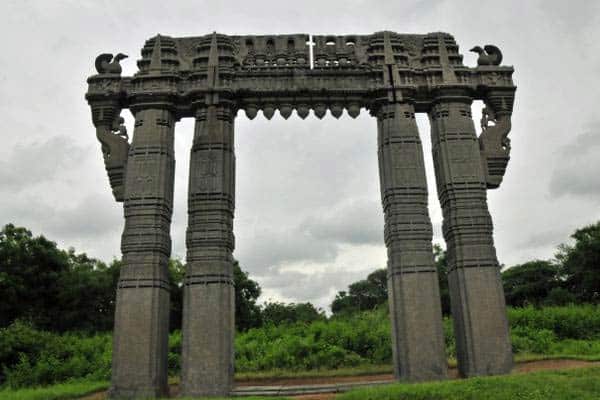 Though many youngsters in Warangal district, who completed their higher education like medicine, from the families of prominent politicians are opting politics as their profession and the existing leaders are preparing grounds for their children for 2019 general elections.
Few of such youngsters have already begun visiting villages to establish themselves. It seems, their New Year resolution is nothing except an establishment in politics. Children of Telangana Assembly Speaker S. Madhusudhana Chary, Deputy Chief Minister Kadiyam Srihari, Minister Azmera Chandulal, Konda couple etc., are among the young aspirants.
Konda Surekha, the MLA of Warangal East, and her husband desire the political entry of their daughter Dr. Sushmita Patel and they announced earlier that she would be their successor. Susmita has already on the line of politics and worked as Chairperson for PACS in her native village Vanchanagiri in Geesukonda Mandal. She played key role during 2014 election campaign and as she has good relations with the voters of the constituency, political experts are saying she will achieve her goal in 2019. Presently she is running a hospital in Hyderabad along with her husband and she has good command on politics. Konda Surekha has already begun an online opinion survey three months back in Facebook and got positive response from the voters of Warangal East and Bhupalapally.
Another upcoming hereditary politician in Warangal is Dr. Kavya, the daughter of Deputy CM Kadiyam Srihari. She is well educated and having command on politics. Completing her Medicine, she along with her husband worked as doctors in Karimnagar but, as she desires her entry into politics, they came back to Warangal. She too has experience in election campaign in 2014 and having good relations with the voters of entire undivided Warangal district. She has already started participating in party meetings along with her father and frequently involving in social service Station Ghanpur assembly segment. She earlier missed a chance as contender in by-elections for Warangal Parliamentary constituency.
Dr. Azmera Prahlad, the son of Minister A. Chandulal is also preparing grounds to check his luck in politics in 2019 elections. Presently, he is holding chairman post for Mulugu Market Committee and actively participating in development activities in Chandulal's constituency. Though he is practicing medicine in Hyderabad, he visits Warangal frequently to interact with voters of Mulugu assembly segment.
Assembly speaker S. Madhusudhana Chary is also moving forward introducing his sons as politicians in 2019 elections. Similarly, youngsters from Dasyam Pranay Bhaskar's family may introduce new leader by 2019.