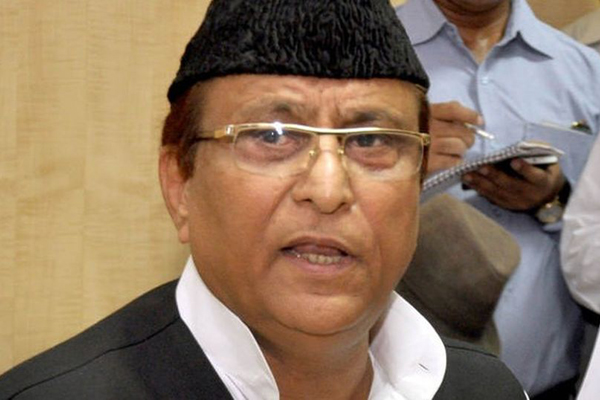 Whenever women candidates are contesting in elections, some opponent leaders tend to make chauvinistic and sexy remarks on them without thinking about the repercussions. Now Samajwadi Party MP candidate Azam Khan's "Khakhi underwear" comments against his BJP rival Jaya Prada not only drawing ire from netizens but police complaint has also been charged against him.
Samajwadi Party leader and Jayaprada's mentor in the past, Azam Khan recently said, "For 10 years she (Jayaprada) sucked the blood of Rampur, I held her finger and brought her to Rampur. I was the one who made her familiar with the streets of Rampur. I protected her and didn't let anyone touch her. People of Rampur took 17 years to understand her real face. But I realized in 17 days that the underwear beneath is of the khaki colour." It seems, the word 'Khakhi' was to refer RSS, the supporting wing of BJP. BJP leaders came down heavily on Azam Khan. Sushma Swaraj took to Twitter and drew an analogy from Mahabharata when Draupadi was being disrobed. She asked Mulayam Singh Yadav not to make the "mistake" of staying silent just like Bhishma when Draupadi was disrobed by Duryodhana in Mahabharata. Netizens also lambasted Azam Khan for his derogatory comments.
However, Azam Khan now saying that he didn't take the name Jayaprada anywhere and so his comments are not intended at her. He added that he will not contest the polls if proven guilty. He tried to explain that his comments are intended at some other man but his explanation couldn't convince people who watched his earlier comments. Meanwhile, Jayaprada responded on his comments and told, he should be banned from contesting elections. She questioned Akhilesh Yadav for his silence.
Telugu360 is always open for the best and bright journalists. If you are interested in full-time or freelance, email us at
Krishna@telugu360.com