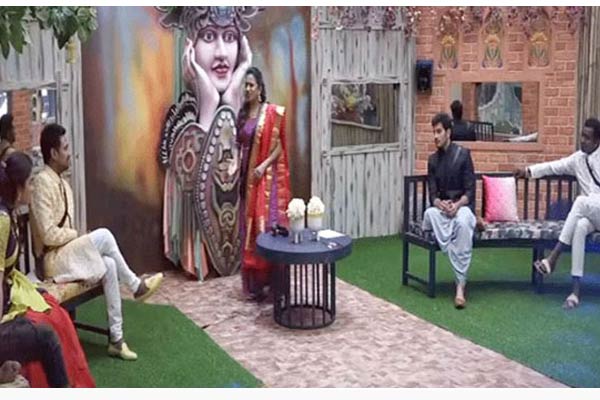 As Bigg boss season 3 Telugu reached the final week, the altercations and arguments subsided and all the finalists are in celebration mode. Today Suma joined the Bigg boss house and celebrated Diwali with them.
The contestants were surprised to see Suma in the house. They showed her the house and Suma poked fun at Rahul for saving Punarnavi's belongings beside his bed but later it turned out that Srimukhi placed them there. 
Later, Suma played with the housemates a game that is similar to F3 show. The contestant will wear headphones and while music is being played in that, Suma says a sentence and the contestants need to guess what is that sentence. Sreemukhi guessed 3 out 3 correct. Varun faced lots of difficulties in answering the questions but for each of his answers, other housemates teased him saying it is the correct answer. Ali Reza also told wrong answers and that evoked laughs. Rahul also could not answer many of the questions. As Varun's answers evoked more laughs, Suma gave him the prize.    
Housemates cooked and served delicious food for Suma and later she tried to take a small nap in the house that evoked laughs in the house. Suma's celebration of Diwali with the housemates will continue in the next episode.