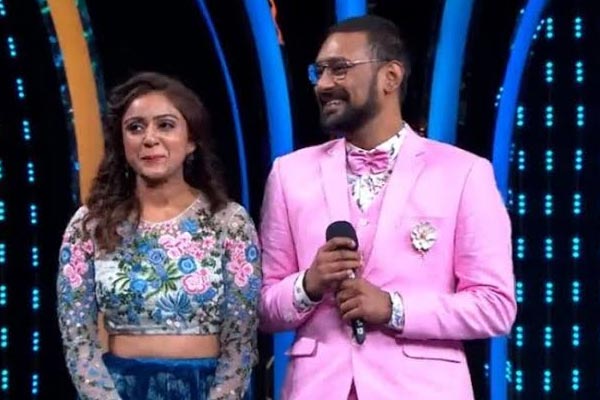 Vithika, who entered as the wife of Varun in Bigg boss season 3, earned fans of her own after the show. She stayed there in the house for 90 days along with her husband. In a recent interview after eviction from the house, she opined that Sreemukhi is in a better position to win the title than her husband Varun.
Vithika was asked to give rankings for the six housemates who are in the house. She gave the 6th position to Ali Reza and reminded the fact that he was outside the house for 2 weeks. She gave Shiva Jyothy 5th position and said, she is scared of nominations. Rahul is given 4th place by her and it was surprising as he was in her group. It is to be noted that, she has also wondered whether Rahul developed a fake relation with them. Vithika gave 3rd position to Baba Bhaskar. Then, she told Varun is in second place while Sreemukhi is in the first position. It is to be noted that she has given very good feedback on Sreemukhi after eviction and praised her energy levels.
We will have to wait and see whether her rankings match with the final ratings of the audience.