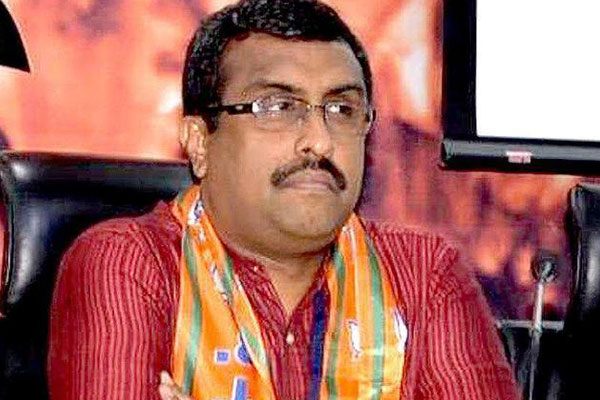 There has been lot of debate and exchange of words on public accounts Chairman and leader of YSR CP Buggana Rajendranath Reddy meeting several leader of BJP in Delhi.
TDP leaders commented YSR CP hatching conspiracy with BJP on Chandrababu Naidu and TDP government and Buggana Delhi tour is first step of that conspiracy. TDP leaders questioned why Buggana Rajendranath has to meet BJP leaders including Amit Shah and Ram Madhav.
Buggana later clarified that he met BJP leaders like Akula Satyanarayana because of his friendship with them. For that matter, he has friends even in TDP party. he also condemned comments that he met Amit Shah and Ram Madhav.
Now BJP leader Ram Madhav responded on this and said YSR Congress MLA Buggana Rajendranadh Reddy has not met him. He added, in fact two prominent leaders from Telugu Desam have met him recently as they came to console him after his mother passed away.
But, as of now it is confirmed that Buggana met several BJP leaders in Delhi even though he did not meet Ram Madhav and Amit Shah.