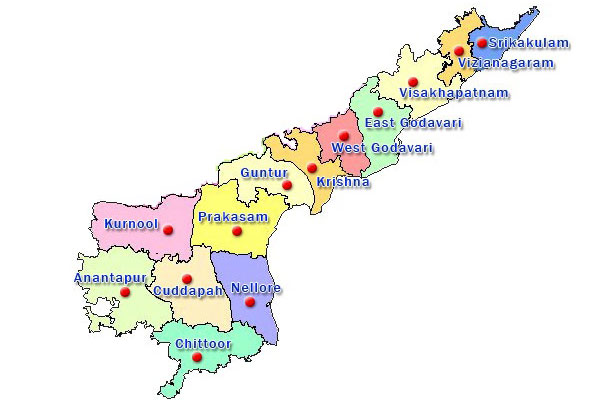 Buoyed by the second rank it achieved in creating business friendly atmosphere in the truncated Andhra Pradesh, state government has cleared land allocation to many industries with huge employment potential today. Andhra Pradesh, which is only second to Gujarat in the ease in doing business has made available 1,589 acres to Kakinada special economic zone. The land is transferred to Andhra Pradesh Industrial Infrastructure Corporation (APIIC), which in turn enter into MoU with SEZ and assign the land to the project. The land will be used to set up port and industrial back-up area.Similarly, Divis laboratories is all set to invest Rs 1500 crore to establish Active Pharmaceutical Ingredients (API) and intermediates manufacturing facility in Kona village, near Kakinada. The facility is expected provide employment to 5,000 people.
In another development, the state government accorded clearance to alienate 125 acres at Thatiparthi in Chittoor district in favour of Floera Ceramics Private Limited. Florea is establishing Vitrified Floor Tile Manufacturing Unit with an outlay of Rs 150 crore and with potential of 553 jobs.
Another allotment is made in Anantapur district. Close 264 ac. has been allotted to EMPI Innovation Park Private Limited for establishing a of manufacturing Cluster for Electronic Systems, Design and manufacturing in Palasamudram village of Anantapuram district . EMPI will invest Rs 450 crore in the cluster and is expcted to creat 2500 jobs. The is modeled on the lines of a Science Park, focused on academia, research, social infrastructure and industry to drive innovation and global manufacturing with the specific focus on the Defense and Aerospace and ESDM sectors.