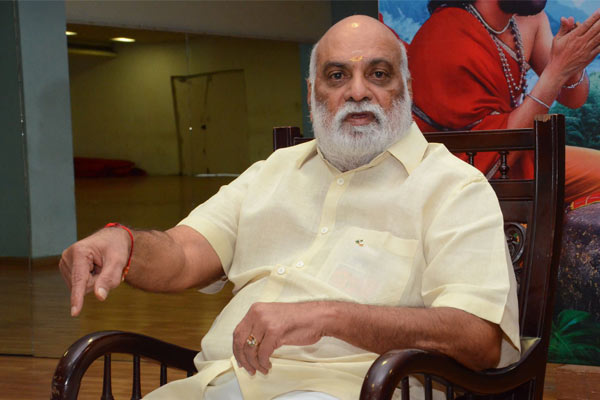 Veteran director K. Raghavendra Rao (KRR) who directed 100+ movies, has been doing only devotional films of late and they too are not very successful commercially. Ace director behind whom once were all the top stars of industry, is not sought after by big heroes anymore. However, "Darshakendrudu" now wants to reinvent himself and entertain youger generations with his film.
Raghvendra Rao is now planning to direct a small budget film that appeal to younger generation and in sync with latest trends. He is in search of a new and different subject. He will not only direct this movie but will also produce it.
This is not first time for him to direct a small movie. Even though he directed big budget commercial entertainers most of the time, he changed his track once in late 1990s and directed films like "Pelli Sandadi" and "Bombay priyudu" with budding heroes like Srikanth and JD Chakravarthy. With those movies, he again became favorite of younger generations at that time. Probably he wants to repeat the same and enthrall youngsters of current generation too!!!