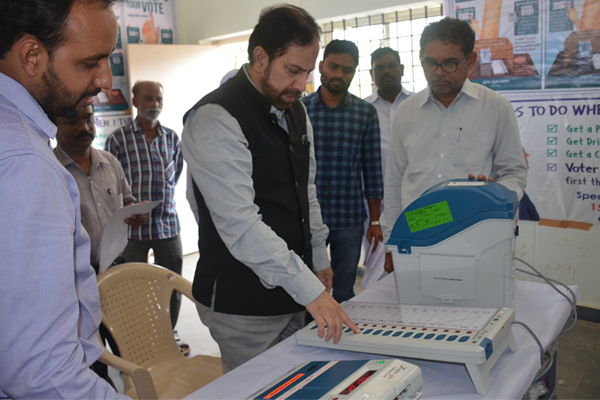 The court case filed against Vikarabad Collector Syed Omar Jaleel has led to a bigger controversy. Congress candidate Gaddam Prasad Kumar, who was defeated, approached the court expressing doubts over the process of counting. Following which, it was decided not to open the electronic voting machines (EVMs) pertaining to the segments involved in court cases. But Vikarabad Collector opened the strong rooms and EVMs as part of state-wide review being taken by the election authorities to prepare for the general election.
The issue blew into a major controversy as the Telangana Chief Electoral Officer asked for clarification from Omar Jaleel on the issue. The Collector gave his reply saying he was not aware of the court case which was why he opened the strong rooms in the presence of representatives from different political parties.
The election authorities have to use the same EVMs used in the recent Telangana assembly elections in the general election as well. For this, they have taken up a state wide drive to open the EVMs, remove old data and prepare them for the parliamentary election. Telangana CEO had to send a report about Vikarabad incident to the Central Election Commission which has asked for complete details of the issue because of Opposition complaints against EVMs polling and counting method.