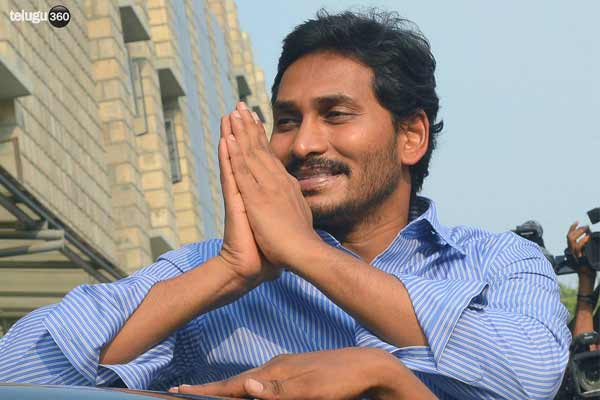 All the opposition members present in the house, including the leader of opposition YS Jaganmohan Reddy, have been suspended ​from the Andhra Pradesh Assembly till the completion of the ongoing debate on Dr Ambedkar, taken up on the occasion of latter's 125 th birth centenary.
The resolution was moved by legislative affairs minister Yanamala Ramakrishnudu in the House.
The House adopted the motion with voice amid slogan chanting against the move by YSRCP MLAs.
The motion moved against the opposition as they did not allow the discussion on the contributions of Dr Ambedkar. The opposition wants a debate on the Call Money racket that has been rocking the state for past one week be taken up first. The incident took place after the resumption of the proceedings following an adjournment for ten minutes after the house sat for second of winter session.
Speaker allowed the discussion on Dr Ambedkar to continue as it could not be completed yesterday.
The opposition members, however, continued their agitation in the well raising slogans of their demand. A couple speakers from ruling TDP spoke on Babasaheb. As the commotion continued, Yanamala Ramakrishnudu took the permission of the chair to move the suspension resolution.
The members, however, continued the agitation even after the adoption of the motion squatting in the well.The house reverberated with the slogans. Speaker requested them to go out of the House. With the opposition unrelenting, Speaker ordered House Marshals to lift them out of the House.