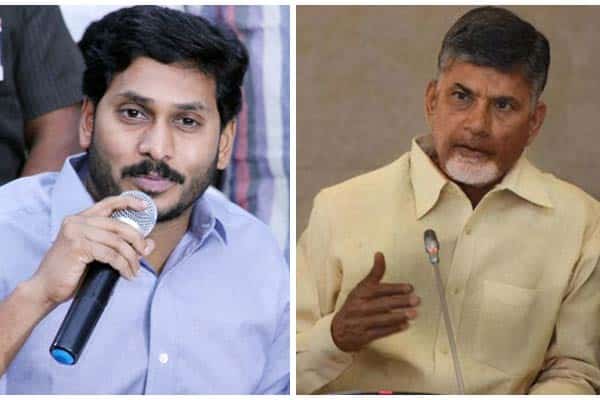 The every-burning issue of Kapu reservations has come up once again in the Assembly session today. Opposition leader Chandrababu Naidu used this issue to corner the ruling YCP. He demanded that CM Jaganmohan Reddy should clarify his government's stand on the 5 per cent reservations provided to Kapus during the previous TDP regime. Without giving a direct reply, Jagan asked why Chandrababu is bringing back an issue that is over 15 years old.
Growing impatient, Jagan has attacked saying that like in a cinema a villain is shown in a special light, Chandrababu will be shown in such light in the Assembly. The CM has also made fun saying that Deputy Opposition Leader Atchannaidu has grown in size but his mind is not even in his kneels. Jagan has been openly and boldly making personal remarks against Atchannaidu who is equally raising his voice on different issues.
Later, addressing mediapersons, Chandrababu Naidu said that Jagan is cutting down the same tree on which he is sitting and his leaders complaints to the Centre on Polavaram are damaging to AP state only. Naidu recalled that Vijayasai Reddy is asking for a Central Bureau of Investigation enquiry into the alleged corruption in Polavaram project. This will only hurt AP. YCP leaders are forgetting that the Centre has said that Relief and Rehabilitation of Polavaram project is to be taken up with funds of AP state.
Telugu360 is always open for the best and bright journalists. If you are interested in full-time or freelance, email us at
Krishna@telugu360.com