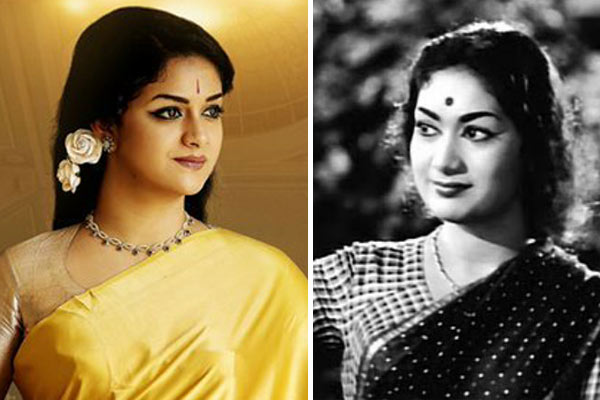 When the biopic on Mahanati Savitri was announced last year, many doubts were raised about Keerthi Suresh's selection to reprise the iconic character.
Critics and audience felt she may not be an ideal choice for this film. Proving all opinions wrong, Keerthi Suresh has stunned everyone with her uncanny resemblance to the legendary yesteryear actress Savitri.
Posters of Keerthi Suresh from this much anticipated biopic have left everyone completely wowed because she looked like a mirror image of Savitri in every angle. Her expressive eyes, body language, mannerisms etc in posters and teasers are picture perfect and have a stark resemblance to Savitri making her a perfect fit for the role.
The hype surrounding the biopic has doubled effortleslessly with these posters and teasers. Now, audience are eagerly waiting for the film's release to witness Keerthi Suresh's magic on screen.
Directed by Nag Ashwin, the film is slated to hit the screens on May 9th.