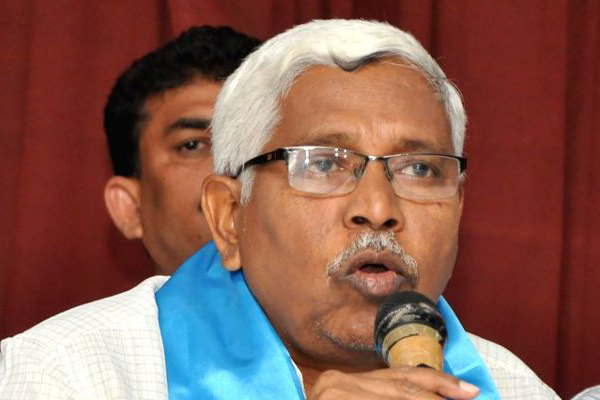 Bigger challenges have cropped up in front of AICC President Rahul Gandhi ahead of his tour to address three public meetings at Bhainsa, Kamareddy and Hyderabad in Telangana today afternoon.
Congress State leaders could not convince their Grand Alliance partner Kodandaram of Telangana Jana Samithi (TJS) to share dais with Rahul. The issue has already sent a wrong signal to the cadres and leaders down the line with suspense still continuing on the finalisation of seat-sharing talks between these allies.
Congress State President N. Uttam Kumar Reddy has requested Kodandaram to take part in Rahul's meetings saying that this will be needed to leave a feel-good factor among the alliance partners. But Kodandaram had simply rejected the proposal saying that he would be ready to share dai only when the seat sharing talks reached a logical conclusion.
Kodandaram has been demanding 15 to 17 seats for his TJS party while Congress is willing to allot just nine seats. Congress leaders say that they cannot give so many seats because of the compulsions to accommodate other alliance partners including TDP.
The deadlock in seat sharing has come as a big embarrassment to Kodandaram whose TJS party is contesting the elections for the first time and its real strength among masses is untested. The professor is in a huge dilemma as to compromise and accept whatever is given by Congress or to go ahead to contest alone outside of Grand Alliance. He also clarified strongly that TJS will not use Congress symbol in this election as Central Election Commission will soon issue a separate symbol for their party soon.
Meanwhile, Congress leaders are preparing to make Rahul's meets a grand success. Congress president will address meetings at Bhainsa at 1 p.m., Kamareddy at 2.30 p.m., and Hyderabad at 5 p.m. He is going to highlight Congress stand on double bedroom houses, 12 per cent reservations for tribals, issues of minority community and land distribution to the poor.