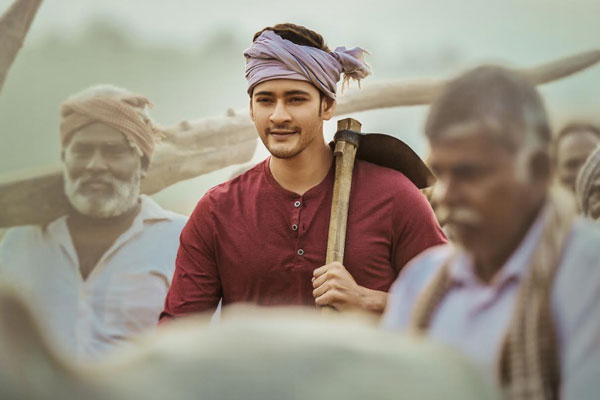 Princeton:
May 8th: Great India Films is happy to share that 250+ drives with Maharshi content have reached all theaters on Tuesday (except two drives for Lafayette and Fresno arriving on Wednesday). GIF has also sent the required Keys to the theaters on Tuesday for Wednesday premieres. All premieres are ready to roll on Wednesday May 8th in overseas from 3 PM EST at many locations.
In USA we have acquired over 250+ locations (including 110 Cinemark locations, 45 Regal locations) with record number of premiere shows in spite of tough competition from Hollywood biggie.
We are releasing in Mainstream Cinemas in UK with regular theater pricing in 32 locations. This is a first for a telugu film in UK.
In Gulf our exhibition partner Phars Films is releasing Maharshi in record 76 locations.
In Australia, New Zealand, Malaysia, and Singapore our exhibition partner Southern Star International is releasing in highest number of locations.
In Canada our exhibition partner Sumanth is releasing Maharshi in record locations as well.
In Europe EuroTolly is also planning a massive release with maximum coverage.
For latest theater list please visit http://www.greatindiafilmsusa.com/schedules.html
If your theater is on this list then a show is scheduled as confirmed to us by the theater. Some theaters opens online tickets in the last minute and also add shows based on demand. So we encourage you to check the theater website once again if you have not acquired your tickets yet at your favorite theater of your favorite star Mahesh Babu. Feel free to contact us so we can follow it up on your behalf.
Maharshi starring Superstar Mahesh Babu is all set for record opening tomorrow. Great India Films is elated to be associated with Superstar Mahesh's Maharshi in overseas.
Maharshi is most anticipated family entertainer for 2019 and GIF is excited to be part of it.
Super Star Mahesh as Rishi and Pooja Hegde along with Allari Naresh and your favorite support cast is sure to entertain you all from May 8th in USA (Premieres).
Great India Films has distributed 3 big blockbusters of Mahesh Athadu, Pokiri and Bharath Ane Nenu in the past and are happy to add Maharshi to this list of blockbusters.
GreatIndia Films thanks movie lovers, exhibitors and media for their continued support.We also want to thank all the super stars fans who helped us in promotions and execution for smooth release. Shout out to fans Pooja, Akhil, Saitej, Ramakrishna, Santosh Neela and all other MaheshFans in USA . A Special note to Praveen Nadella for creation of 35s trailers and promotion of the film in social media and TV.
Great India Films thanks Superstar Mahesh Babu garu, Director Vamshi garu, Dil Raju garu, Sirish garu, Laxman garu, Ashwini Dutt garu and PVP garu for their support and trust in Great India Films with this prestigious project.
Contact:
info@greatindiafilmsusa.comSoma
K +1-9164961921 Sudha KM +19087872933
For Schedules and info Visit : www.greatindiafilms.com
FB: greatindiafilms Twitter: greatindiafilms