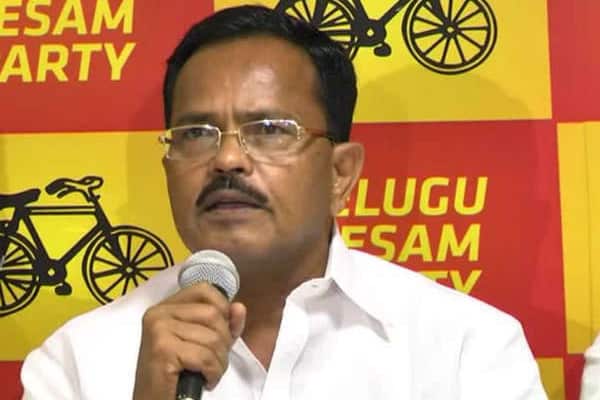 Telangana Telugu Desam working President Revanth Reddy was allegedly put on spot by Motkupalli Narasimhulu at the TDP politburo meeting held at the NTR Trust Bhavan in Hyderabad on Friday.
Motkupalli questioned the Kodangal MLA, in what capacity did he meet the Congress leader Rahul Gandhi. He asked Revanth as to who gave him the power to meet AICC leader in the absence of party TDP supremo Chandrababu Naidu.
Following the speculations of Revanth defecting into Congress, this meeting has gained significance. It may be recalled that Kodangal MLA met Rahul Gandhi earlier this week and in a press-meet asked what is wrong in meeting the congress leaders.
Instead of responding to the questions, Revanth retorted back with a question as to who gave Motukupalli the right to question the party's working president. He apparently said that he is answerable only to Chandrababu.
The seniors asked Revanth to issue a clarification to the media which was rejected by the latter. The atmosphere in the meeting was heated up with fiery exchanges between the duo. Motkupalli protesting against Revanth's attitude reportedly left the meeting midway. Consequently, the meeting was cancelled as they cannot proceed with such dispositions.