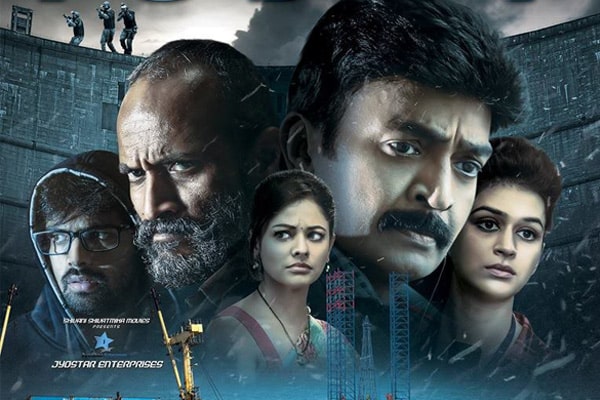 PSV Garuda Vega's actual budget
Award winning filmmaker Praveen Sattaru, who is known for narrating unconventional stories in a self-styled way, has come up with a riveting thriller PSV Garuda Vega which has hit the screens this Friday. Ever since the film's stunning trailers involving grand visuals were unveiled, everyone felt that the talented director had made a risky attempt by doing such a high budget film with out-of-form Rajasekhar. It was widely speculated in industry circles that more than 25 Crores has been spent on the film's making.
Contrary to these assumptions and reports, it is reliably learnt that the total budget spent on the making of PSV Garuda Vega is around 17 Crores, which includes 3 Crores interest amount. So, Praveen Sattaru and his team pulled off a stunning feat by making such a brilliant and rich onscreen product with a budget of just 14 Crores. They deserve a huge appreciation for their work with limited resources. Technically, the film will surely raise the bar of Telugu cinema.
Further, it is believed that the producer is Rajasekhar's family friend. Rajasekhar, too, chipped in a bit for the production cost. All money spent on publicity was met directly from Jeevitha's account.
As the film opened to good reports from audience and critics, the team hoping that they can easily recover the investment in its full run.