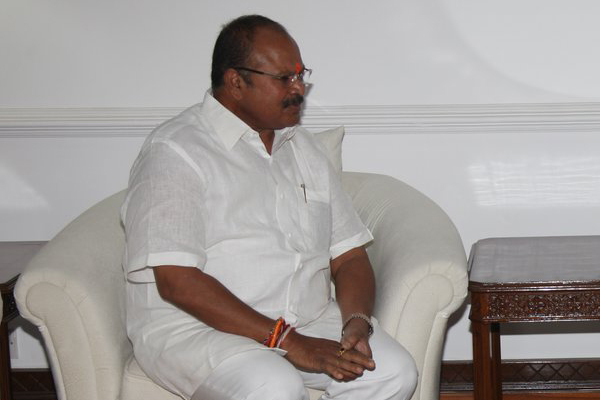 Andhra Pradesh BJP Chief Kanna Lakshminarayana responded on Telangana results today. He told Telangana results revealed how much anti mood Telangana people have on Chandrababu.
Kanna lakshminarayana added that, if Chandrababu Naidu had not campaigned in Telangana , results might have been little different. But as Chandrababu Naidu campaigned, people how completely polarized against Praja Kootami in which Chandrababu Naidu is part of. Kanna lakshminarayana also told that the same results will repeat in Andhra Pradesh also. He responded on Lagadapati predictions as well. Kanna told, for the reasons best known only to him, Lagadapati supported Chandrababu Naidu at the cost of his own credibility this time. He opined that, because of Chandrababu Naidu people got clarity about whom to cast their vote.
Not only TDP but entire Praja kootami bit the dust this time and most of the people now pointing fingers at Chandrababu Naidu for this . Because, the election was contested as if it is KCR versus CBN rather than TRS vs Congress.