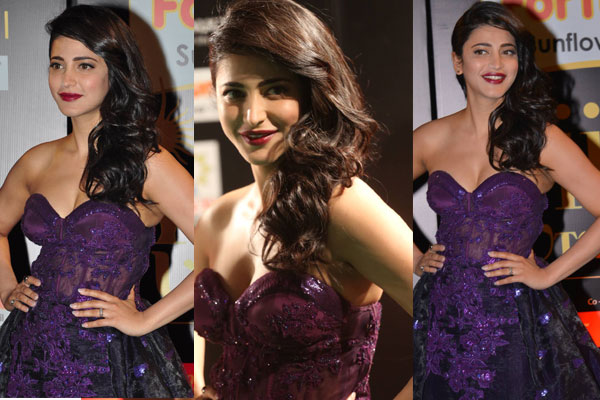 Gorgeous beauty Shruthi Haasan is a multi talented artist just like her father Kamal Haasan. Apart from showcasing her acting capabilities on silver screen, she also made an impression as a singer and a music composer. She is soon going to create a strong influence with her writing skills as she turns into a lyric writer to pen an inspirational song which gives voice to the dreams of every woman.
Shruthi Haasan has collaborated with popular musical duo Ehsaan and Roy who will be composing tunes for this special song. Speaking to a popular media house, Shruthi expressed her happiness on joining hands with the music composers for bringing a beautiful and inspirational song which is dedicated to all the women. Apart from penning lyrics and giving voice to the song, Shruthi Haasan has also worked on the tunes along with Ehsaan and Roy.
The audio of the single will be released on March 8th on the eve of Women's Day. The video will be released later this year.