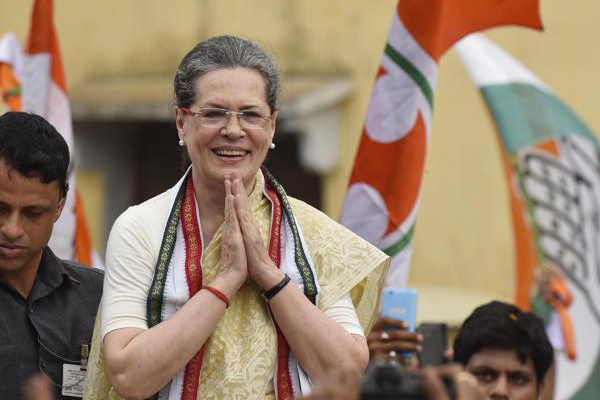 The Chief of United Progressive Alliance (UPA) Ms. Sonia Gandhi would visit key segments in Telangana State in just two days and her schedule is officially confirmed on 22 and 23 of this month.
The congress leaders said that the campaign of Sonia would change the expectation and estimations of other parties and would lead to the victory of Congress as well as Mahakutami candidates whose graph is poor as per the surveys. "In Karnataka elections too, she held campaign on behalf of ex-Minister M.B.Patil and her tour was scheduled suddenly at that time as Mr. Patil was about to lose the election and the campaign of Sonia changed the mind-set of voters though the Prime Minister Narendra Modi held three road-shows on the same day," they said.
Sources from the party said that the UPA chief would visit North, South and Central Telangana in just two days and would cover key assembly segments. "She will take part in three public meetings where we are expecting the gathering about 3-5 lakh public. She is suffering from some health issues and she must reach the three places by road. So that, the TPCC is planning for two-day trip of the supremo of the UPA," the sources added.
Meanwhile Ms. Gandhi will take part in few road shows along with TPCC chief Mr. Uttam Kumar Reddy and other party seniors.