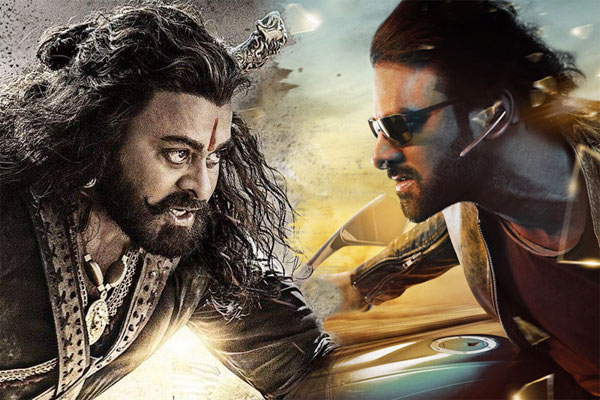 Saaho is the biggest tentpole film of the season that released all over the country in multiple languages. It is performing well in the Hindi belt despite getting negative reviews. But, the Telugu version failed to maintain its momentum after the strong performance in first weekend. Due to over expectations, the film didn't fetch the desired feedback from audience.
The next mega budget film of the season is Chiranjeevi's SyeRaa which is going to have a wide release in all territories. The makers of SyeRaa are very cautious not to repeat the mistakes commited by Saaho team before the release. Chiru is keenly overseeing all the production and promotional activities. He has already directed his team not to give unnecessary hype which may lead to high expectations. Producer Ram Charan is also making sure that there is no need to exaggerate the budget and grandeur of the film as audience will directly experience it on the screen. He wants to keep the promotions toned-down so that audience will go with open mind.
Like Saaho, SyeRaa is projected as a pan-India film ever since it was launched. So, Ram Charan and Chiru are taking cue from the strategies of Saaho team to ensure SyeRaa is given only adequate publicity rather than trying for inflated buzz in media and audience. They have cut the trailer in such a way that it will generate the much needed hype in all languages. Saaho team didn't promote the film after its release and it impacted the collections to some extent. Also, the ticket pricing for Saaho is very unreasonable in overseas. So, SyeRaa team is planning to avoid such gross mistakes which will have an effect on the collections.
All in all, SyeRaa team has learnt many lessons from the debacle of Saaho and planning to avoid those mistakes to hit the bulls eye at the box office.