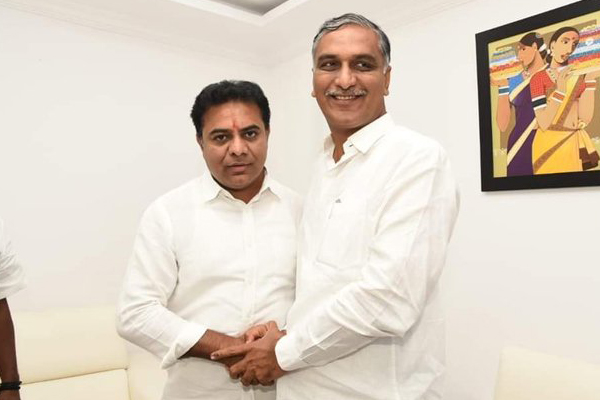 Telangana Chief Minister K Chandrsekhara Rao is all set for Cabinet expansion on Sunday. His son and TRS Working President KT Rama Rao is certain to be inducted into the Ministry. Reports say that KCR's nephew T. Harish Rao's name is also being considered for Ministry. In all, six new faces will be there in the already 12-member strong Cabinet most likely. One or two ministers are expected to be dropped. Political circles are discussing whether Minister Eetela Ravinder will face KCR anger this time. Incoming Governor Tamilisai Soundararajan has been informed about the expansion.
The other leaders likely to get ministry are Sabita Indra Reddy, Puvvada Ajay Kumar, Gangula Kamalakar, Rekhya Naik or Satyavati. Former Minister Nayini Narasimha Reddy is likely to be made RTC Chairman. MLC Palla Rajeswar Reddy may be given vice chairman post of Mission Bhageeratha.
Nalgonda MLC Gutta Sukhender Reddy is expected to be made Legislative Council Chairman. There were rumours in the past that Sukhender Reddy will be made a Minister by dropping Malla Reddy from the Ministry. But the latest political equations have changed dramatically Huzurnagar by-election.