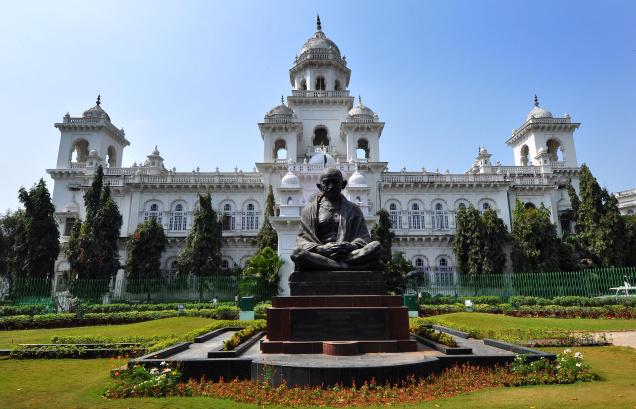 Opposition Congress is all geared up to stall the Assembly for an adjournment motion on many urgent issues like change of design of Pranahita Chevella, farmers suicide, Jobs, corruption in Katatiya water mission etc. Party legislators in Assembly and Council today discussed the strategy to be followed in their respective houses. PCC president N Uttam Kumar, Working president Bhatti Vikramarkha, MLA DK Aruna, K Venkata Reddy etc said they give adjournment notice tomorrow seeking a debate on suicides.
Similarly, MLCs held a meeting on Tuesday to discuss the strategy for the monsoon session of Telangana Legislative Council scheduled to commence from tomorrow.
Leader of Opposition Mohammed Ali Shabbir and MLCs Ponguleti Sudhakar Reddy, Ranga Reddy, MS Prabhakar and Akula Lalitha said that the Chief Minister woke up from slumber over farmers' suicide after a gap of 16 months and 1500 deaths. While thanking KCR for accepting Congress party demand for increasing of compensation amount to Rs. 6 lakh, they said the Cabinet decision to pay enhanced compensation to the suicides from September 19 onward is unfair. They demanded retrospective implementation of enhanced exgratia.
They alleged that there were several irregularities in the Water Grid tenders and asked Panchayat Raj Minister K. Tarakarama Rao to place all the records related to Water Grid project in the Legislative Assembly and Council. Congress party would raise the issue of "Cash for Vote" scam under Short Notice questions, they said. The party raise all the issues from Pranahita Chevella to suicides in Council oppose anti-people measures of TRS government.