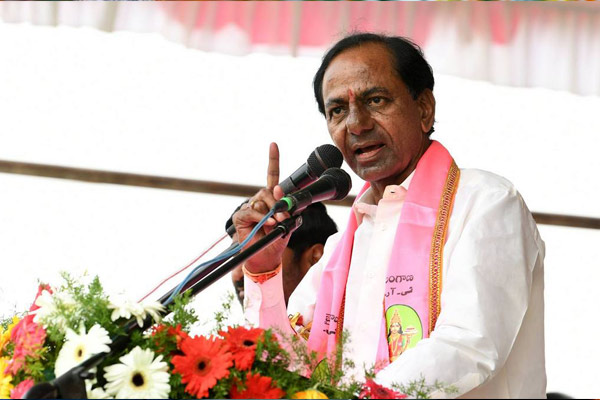 The ruling Telangana Rashtra Samithi (TRS) is now banking mostly on the welfare schemes it has launched and implemented in the past four years to counter united opposition attack. CM K Chandrasekhara Rao is confident of winning over Prajakutami thanks to the many freebies and schemes distributed among people. Many governments usually take up welfare programmes but KCR has his own style in implementing such schemes by getting wide popular attention.
As pro-TRS surveys give out reasons for KCR chances this time as well, it comes up for discussion as to which are these welfare schemes that may make the difference. As the fight is becoming very close and neck-and-neck, the factors like the impact of freebies are expected to change the fortunes. Though KCR has not made one woman part of his ministerial team, he has made sure a lot many schemes are place to take care of women welfare.
CM repeatedly talks about Kalyana Lakshmi and Shaadi Mubarak scheme, saying such schemes of providing an assistance Rs. 1,00,116 for poor girl's marriage is not present anywhere in the country. Then there is Arogya Lakhsmi which provides health support for lactating mothers. Another scheme called Amma Vadi and KCR Kit are intended to support poor women.
The Ruthu Bandhu scheme is another populist one from KCR who has targetted over 58 lakh farmers in Telangana. The scheme was designed to extend support to farmers with regard to their crop investment and recovery. Mission Bhageeratha is one large scheme involving Rs. 43,000 crore expenditure that has attracted criticism from rivals but its goals are populist to provide safe drinking water to all villages and towns in the state. The other schemes are 'Aasara' pensions, Sheep Distribution, Haritha Haaram and Double Bedroom Housing.