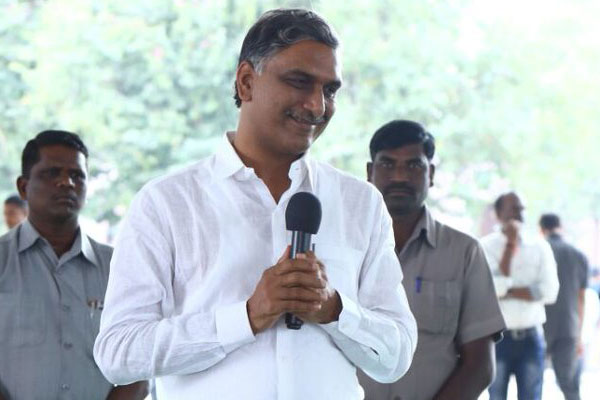 As Telangana election heat rises to a high peak, all eyes are on Gajwel assembly constituency from where CM K Chandrasekhara Rao is seeking re-election. He is facing Congress candidate Vanteru Pratap Reddy. In 2014 polls, KCR defeated Pratap Reddy with a majority of 19,357 votes. In that election, Pratap Reddy contested on TDP ticket while one T. Narsa Reddy was Congress candidate who stood in third place then.
As KCR is busy at the state level, his chief campaigner in Gajwel is his nephew and minister T. Harish Rao. In the past few days, Harish has stepped his campaign in the segment on behalf of KCR. In the face of rival criticism, Harish is asking voters to take this opportunity and make KCR win with a massive majority of 1 lakh votes. He says he has complete trust in the voters going by the transformation that Gajwel underwent after it became a high profile segment with KCR representing it in the Assembly.
For general public, it is no doubt the first impression that lot of developmental activities like roads, drinking water pipelines and so on happened in Gajwel segment like never before. Coupled with this, Harish Rao's campaign at personal level with the voters in the segment is considered best bet.
Electioneering has also turned curious in this segment as Pratap Reddy has triggered a controversy by saying Harish is not really interested in ensuring victory for his maternal uncle KCR. On his part, Harish has effectively countered this and event petitioned the election officials. Harish only hopes on internal conflicts in Congress for bringing massive majority for KCR in this election.
G.Ravikiran
Telugu360 is always open for the best and bright journalists. If you are interested in full-time or freelance, email us at
Krishna@telugu360.com