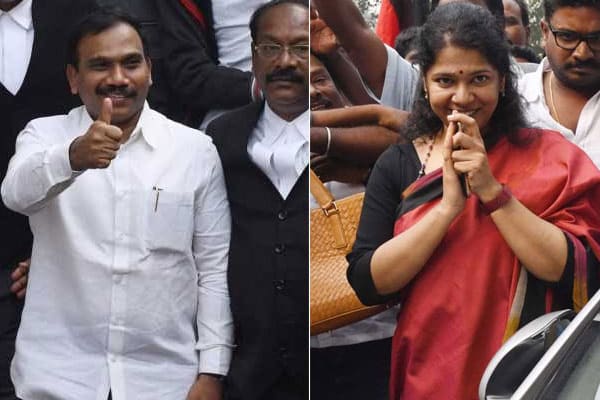 2G Scam Verdict
Verdict in 2G spectrum case shook the nation yesterday. Several politicians analyzed it in different ways during the debates in TV channels and in the social media. Even though examining a court verdict on a public platform and attributing malicious intentions to the honorable courts is not allowed in India, debating the consequences of the verdict and its impact on the society in the dimensions like social, political and legal – are allowed and in fact welcomed.
Communist party (CPM) responded on this verdict that judgment of the CBI special court on the 2G spectrum case raises more questions than answers. Previously, Supreme Court had indicted some of the telecom companies involved for misuse of the allocations and cancelled the licences of concerned companies. Since the CBI prosecution has proved inadequate, steps must be taken immediately to ensure the guilty are punished.
Also, we can recall what former Supreme Court Judge N Santosh Hegde has said when courts acquitted Jayalalitha and Salman Khan some time back. He said instances involving Tamil Nadu Chief Minister J Jayalalithaa and Bollywood superstar Salman Khan where the courts granted them bail and heard their cases "out of turn" have brought a "bad name" to the judiciary. The two judicial decisions have sent a wrong message that the "rich and powerful" can get bail quickly, Hegde, also a former Solicitor General of India, remarked.
After 2G verdict, some politicians reminded that Modi has met DMK leaders some days back and there were rumors that BJP has plans to ally with DMK in Tamil Nadu in 2019 General elections. Now the same DMK leaders acquitted from the court cases. Even though both of these could be unrelated incidents, layman in India wonders why the leaders like Lalu Prasad, Mayawati who oppose Modi get one kind of judgment while others who are ready to ally with Modi get other kind of verdicts. But courts do not function based on public opinions and media stories, they need evidences. So, the common man wonders whether politicians have the ability to influence the institutes that collect, document and present these evidences.
Of late, primary accused in many high profile cases are getting acquitted and the police/ CID/ CBI are not able to prove anyone guilty in those cases. This means the case goes into unresolved status forever. Apart from these unresolved cases, there are more than 3 crore cases pending to be heard in the courts. There is a need for judicial reforms in the country to ensure justice delivered to the common man.