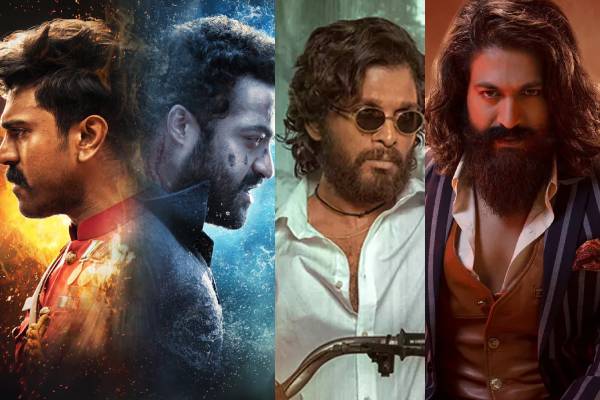 In the last three to four months of time, three south movies outperformed Bollywood movies and it is learnt that there's a paradigm shift in the approach of Bollywood makers on film making. However the Big question is whether Bollywood will be able to rechristen itself and reclaim the throne i.e. top Industry of the country. Details as follows.
Three movies that have outperformed Bollywood movies in recent times are – Pushpa, RRR and KGF2. When Pushpa was released there wasn't much buzz though. However the movie surpassed another Bollywood Big movie 83. Later when RRR released, Bollywood hero John Abraham commented that "We are not number 2 to any other industry " and released his "Attack" movie while RRR was in theatres. Attack movie was a disaster at the box office. Now during KGF2 , Shahid Kapoor's Jersey movie got postponed to release at a later point of time. Before just a couple of years, Telugu and Kannada movies forcing Bollywood movies change their release date couldn't be conceived even in the dreams.
Now Bollywood makers seem to be in the thinking mode and plan movies on pan India scale. Most of the big wigs of Bollywood are asking the writers to again focus on heroic subjects rather than multiplex subjects. We need to wait and see whether Bollywood will be able to rechristen itself and if so how fast can that happen..