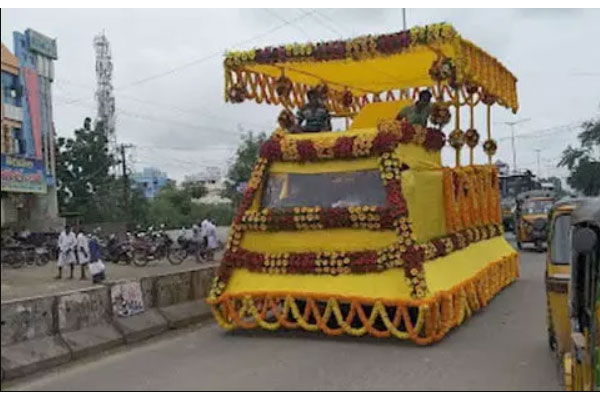 The suicide of former Speaker Kodela Sivaprasada Rao obviously gave a massive moral blow to Chief Minister YS Jaganmohan Reddy as well as AP Police. All of a sudden, Jagan's conscience woke him up to notice the reality. Because of his government's childish misuse of power, a popular doctor and a beloved politician committed suicide. The tragedy moved Telugu people across the world. Jagan apparently realised what unforgivable crime he had committed by filing scores of false cases.
Now, the CM unilaterally but smartly announced state honours to the funeral of Kodela Sivaprasada Rao. Political observers are seeing this as a very awkward move that came at a time when Kodela family members and TDP followers are categorically blaming Jagan for abetting the suicide. Is this all looking like some ugly game of fun that the young CM would play in his cell phone in his lots of spare time (no ideas, no development)? Naturally, the response of Kodela family is negative.
The TDP leadership has also plainly rejected Jagan's untimely gesture. This is certainly a big lesson to YSR's son who hitherto knew only the power of factionism and monopoly.
Telugu360 is always open for the best and bright journalists. If you are interested in full-time or freelance, email us at
Krishna@telugu360.com