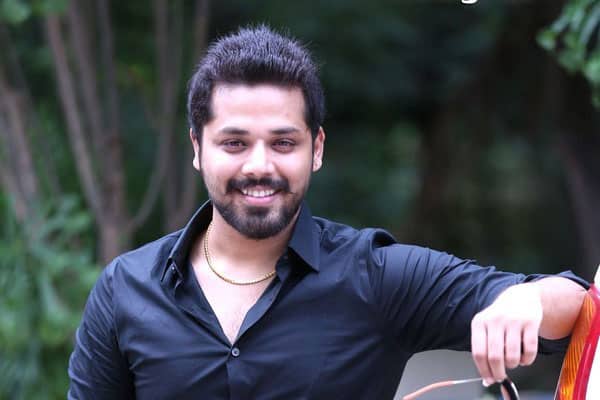 Telugu film actor Ananda Krishna alias Nandu on Tuesday appeared before the Special Investigation Team (SIT) of Telangana's Excise Department, which is probing drug racket.
Nandu reached Abkari Bhavan, the office of the Prohibition and Excise Department, at 10 a.m., and the questioning started 30 minutes later.
A four-member team questioned him about allegations that he takes drugs and also has links with peddlers arrested in the case.
Nandu began his film career in 2007 with "100% love" in which he played a character caller Ajith, a role liked by the film buffs.
He also acted in Ram Gopal Varma's movies "Ice Cream 2" and "365 days".
Nandu is married to popular singer Geetha Madhuri.
After his named first cropped up in the case, Nandu had uploaded a video on Facebook, denying that he consumes drugs or has links with peddlers.
The SIT on Monday had questioned actor Tanish Alladi for four hours.
Nandu is the 11th artist to be interrogated by the SIT, which has so far questioned top actors like Ravi Teja, Charmme Kaur and leading director Puri Jagannadh.
Actress Mumaith Khan, actors Tarun, Navdeep and Subbaraju were also among those quizzed in the case over last two weeks.
Teja's driver Srinivasa Rao was interrogated on Saturday, a day after the actor was questioned for over nine hours.
With the questioning of Nandu, the SIT will complete interrogation of the Tollywood personalities summoned in the case.
Their names cropped up when the SIT found their contact details in the call data of Calvin Mascrenhas, the kingpin of the recently busted drug racket.
The investigating team will likely call more Tollywood personalities for questioning.
The SIT has so far arrested 20 persons, including US citizen Dundu Anish, a former aerospace engineer who has worked with the NASA, a Dutch national Mike Kamminga, and seven B. Tech degree holders, most of them employed with multi-national companies.