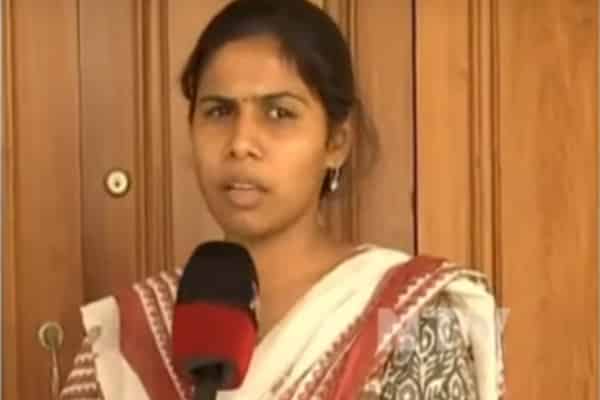 Tollywood actor cum politician Roja triggered controversy by finding fault in Andhra Pradesh Tourism Minister Akhila Priya's dressing style. The YSRCP MLA alleged that Akhila Priya has no respect towards Indian culture. She said that the TDP legislator doesn't wear sarees and moves around shamelessly wearing chudidars like men.
Responding to the contentions, Akhila Priya said that the words from Roja are due to frustration, as some women have blocked the YSRCP MLA's campaign in a ward. The Minister said that, "As a woman I have respect towards her, because it is difficult for women to grow in Politics or Acting. I hope she will understand my position being a woman herself."
Akhila Priya said, "it is difficult for us as kids to hear that our father was murdered." She hoped that Roja would understand the pain the children endure, especially her younger brother, when they hear such statements.
The TDP legislator said that there is nothing wrong in using her father's sentiment in the election campaign. She said, "if Jagan is roaming around carrying his father's photo, even my dad is great for me."
The Allagadda TDP MLA said that it is better to concentrate on people's problems instead of getting personal in attacks. Speaking to a popular Telugu news channel, she recalled that her parents never attacked anyone on personal level and she pledged not to verbally attack on private lives of individuals.
Roja comments on Bhuma Akhila Priya @bhumaakhila -"Magavaadila chudidar vesukoni"

Are "Mogollu" in her party wearing chudidars these days? pic.twitter.com/si4hPPZ57h

— Telugu360 (@Telugu360) August 5, 2017