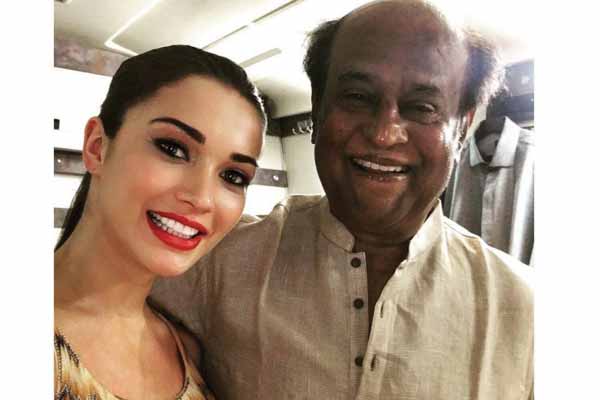 See that smile on Amy's face? Well, she thinks that's the happiest picture of her ever.
"I don't think I've ever looked so happy on a photograph ? my first selfie with the Superstar himself! Rajini Sir, I feel super honoured to be acting alongside you for Robot 2.0 (sic)," shared the actress on social media site Instagram recently.
We agree! A selfie with the superstar is a big deal. And getting a chance to work with him is a big deal too. Amy had earlier spoken about how she was in disbelief when she was offered the roll. In fact, she pinched herself to make sure it was all real. Ah, we are so happy for you Amy. Hard work and passion does pay off.