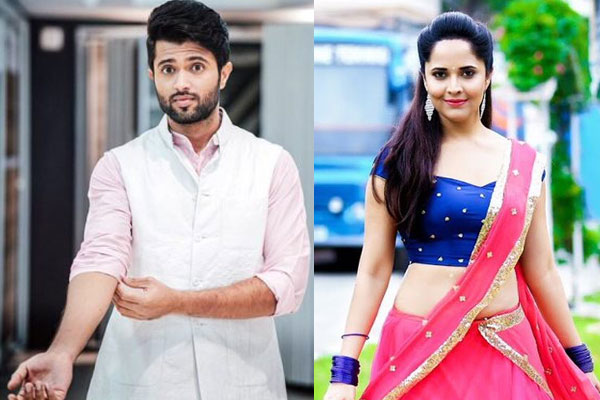 'Meeku Maathrame Cheptha' featuring Tharun Bhascker, Abhinav Gomatam and Anasuya is hitting the screens on November 1st. The team has been doing promotions aggressively for the past few weeks. But one question that Anasuya is consistently skipping about her outburst against Vijay Deverakonda two years ago.
As soon as the scribes and anchors bring this topic, she is pleading them to avoid the question. Let bygones be bygones, she says.
At the time of the release of 'Arjun Reddy', Anasuya made a huge controversy out of Vijay Deverakonda's use of MC word on the stage. Anasuya has now patched up with Vijay Deverakonda. This youthful drama is his maiden production. She doesn't want to talk about the Arjun Reddy phase.
Also, it is said that she doesn't have a lengthy role in this film.