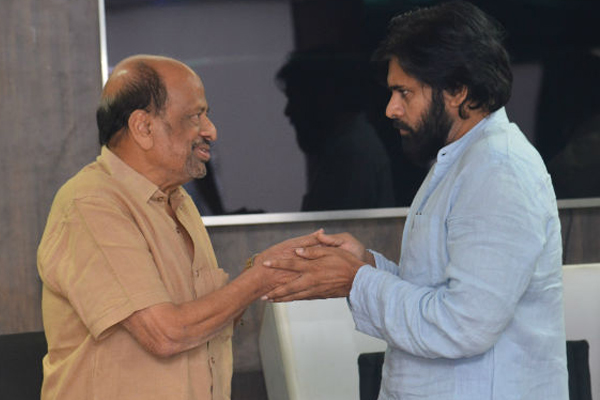 Ever since Mootha Gopala Krishna, owner of Andhra Prabha, officially joined Jana Sena party, Andhra Prabha Telugu daily is giving full coverage to the activities of Janasena and the paper turned pro-janasena. Earlier the daily published the list of leaders planning to join Janasena party soon
(https://www.telugu360.com/is-this-the-list-of-leaders-joining-janasena/) and as per leaks, some of the leaders like Pitani Bala Krishna and Rapaka Vara prasad already joined the party.
Now the daily has published another list and as per that list, in the queue to join Janasena are Mudragada Padmanabham, Harsha Kumar and Alluru Krishnam Raju. Mudragada Padmanabham is well known name in AP, thanks to Kapu reservation movement. Harsha Kumar's name has been in the list since long but it seems he is waiting for right time to join the party. Alluru Krishnam Raju is YSRCP leader belonging to Kshatriya community. He is a big shot but he is not active in YSRCP since long. As per reports, Harsha Kumar and Mudragada are planning to have a big public meeting with the name of 'Kapu-Dalita Sammelanam' before joining into Janasena.
So far, most of the leaks given by Andhra Prabha turned out to be true, in case of Janasena. We will have to wait and see if these three – Mudragada, Harsha Kumar and Alluru also will join Janasena or not.
Telugu360 is always open for the best and bright journalists. If you are interested in full-time or freelance, email us at
Krishna@telugu360.com