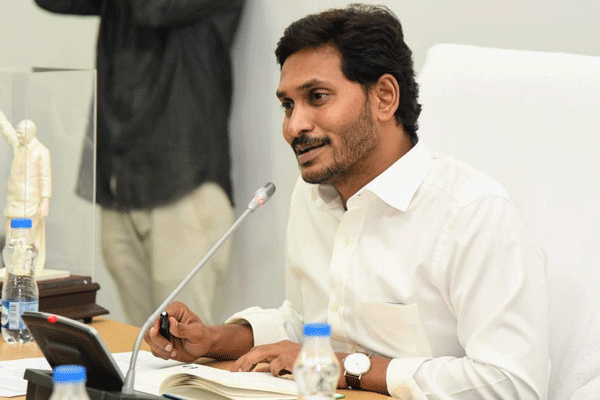 AP Chief Minister YS Jaganmohan Reddy has broken his promise of not going for an overdraft (OD) after AP government's bank balance became zero.
For the first time, Jagan has gone for OD and mobilised Rs 800 crore to fund his pet scheme Rythu Bharosa, which was launched amid much fanfare on Tuesday.
When previous CM Chandrababu Naidu opted for OD, Jagan as Opposition leader strongly opposed it. After coming to power, Jagan promised that he will never go for OD and will run the government and the schemes with whatever funds available by spending judiciously.
The OD allows the account holder to continue withdrawing money even after the account has no balance or insufficient funds.
Jagan decided to launch Rythu Bharosa on October 15 despite knowing very well that the government has no funds for the scheme.
This forced officials to run around Reserve Bank of India (RBI) to mobilise funds through OD, ways and means and sale of government bonds at the last minute.
Officials mobilised Rs 800 crore through OD, Rs 1,510 crore through ways and means and Rs 1,000 crore through sale of bonds.
The government needs to repay Rs 1,510 crore to RBI secured through ways and means within three working days.
Under FRBM Act, the AP government is allowed to make debt of Rs 32,000 crore for this year (2019-20).
Of this, the AP government also took loans of Rs 23,000 crore so far while there are still six months left for the current financial year to end.
In the remaining six months, AP government can take loans of just Rs 9,000 crore.
The AP government revenues too are coming down as there is not much commercial and real estate activity in AP after Jagan became CM due to his 'reverse decisions'.
Telugu360 is always open for the best and bright journalists. If you are interested in full-time or freelance, email us at
Krishna@telugu360.com