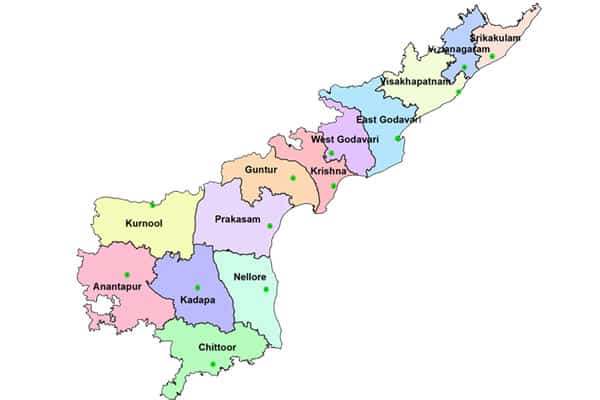 As many as 1,629 projects with committed investment of ₹15,07,406 Crores are in various stages of implementation in Andhra Pradesh.
Minister of State in The Ministry of Finance Arjun Ram Meghwal said in response to question posed by YSR Congress MP V Vijayasai Reddy in Rajya Sabha.
Vijayasai asked the details about the of MoUs signed by various States with various domestic and international companies during investor summits organized by them in the last three years.
In Andhra Pradesh, two Partnership summits were held in 2016 and 2017 with 996 MoUs being signed worth ₹15.32lakh crore. In 2016, the state had ₹4.78 lakh crore of investment and signed 331 MoUs whereas in 2017, ₹10.54lakh crore investments were committed through 665 MoUs
Details of MoUs signed by Andhra Pradesh during Partnership Summits 2016 and 2017 are as follows
| Number of Projects | Partnership Summit 2016 | Partnership Summit 2017 |
| --- | --- | --- |
| Gone into Production | 71 worth ₹61,268 cr | 24 worth ₹9,621 cr |
| Trial Production | 7 worth ₹914 cr | 3 worth ₹312 cr |
| Machinery Erection | 6 worth ₹1438cr | 22 worth ₹78,181cr |
| Civil Works | 32 worth ₹14,579 cr | 47 worth ₹13980cr |
| Ready for Foundation | 20 worth ₹12,386 cr | 5 worth ₹1100 cr |
| Land in possession and approvals granted | 3 worth ₹794 cr | 10 worth ₹5,173 cr |
| Land allotted and approvals in progress | 51 worth ₹49202cr | 80 worth ₹48,697 cr |
| Govt. Land Sought and in process of allocation | 36 worth ₹23,264 cr | 127 worth ₹88475 cr |
| DPR to be submitted | 99 worth ₹2,83,943 cr | 335 worth ₹6,33,892 cr |
| No progress or Dropped | 6 worth ₹31,000 cr | 12 worth ₹1,75,000 cr |
| Total | 331 worth ₹4,78,788 cr | 665 worth ₹10,54,431 cr |
He also added that no Investor Summit was organized by Telangana Government in the last 3 years