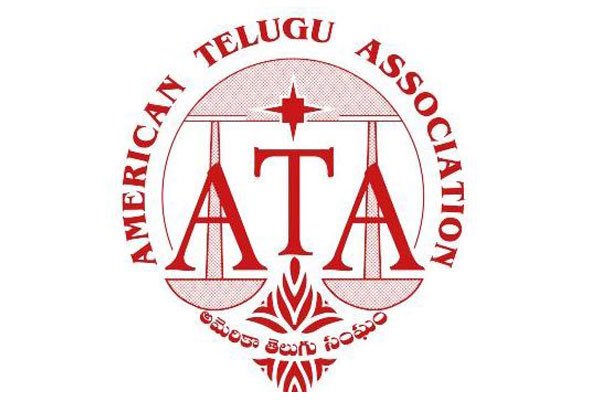 Background:
During ATA ( American Telugu Association) Board of Trustees nomination collection process, On october 13th 2016, ATA leadership has been involved in a public altercation, which was reported exclusively by Telugu360. In the videos, it can be seen that ATA key man Mr. Hanumanth Reddy and Harindar Reddy exchange fisticuffs.
Few days after the infamous USPS fight, on October 19th 2016, ATA leadership had cancelled  board of Trustee nominations of  Mr.Harindar Reddy Puliyala & Mr.Chandrashekar Palvai – who involved in physical fight against Mr.Hanmanth Reddy. Also, ATA had disqualified these two members from the organization.
[dropcap]O[/dropcap]n Dec 12th 2016 , Mr. Chandrashekar Palvai and Harindar Reddy , the two disqualified persons, have dragged ATA to the court. As per court documents in possession of Telugu360, Chandrashekar and Harindar content that they were improperly disqualified from ATA so that the new 'Board of Trustees' were elected without any election. Mr.Harindar Reddy told Telugu360.com that as per the ATA bylaws it is clear that there was no basis for their disqualification.
Also, Mr. Chandrashekar and Harindar are questioning ATA about  the misuse of $450,000 ATA donors' funds for attorney fees , when legal battle had occured between ATA and NATA in the past.The dispute which was an mere outcome of personal ego clash between two founding members had costed  ATA a staggering $450,000 is the allegation.
Also, Mr. Chandrashekar and Harindar are alleging that ATA did not pay the agreed amount of $200,000 to the food caterer of 2016 ATA Convention in Chicago , which led the caterer TAMARIND Restaurant to go bankrupt, and also filed a lawsuit against ATA.
Telugu360 had contacted Mr.Hanumanth Reddy ,who is the key man in ATA , to present their version on above  accusations against ATA.
" Those two individuals were disqualified in accordance with our constitution and by-laws. The said two individuals went to court three times  to get the Temporary Restraining order against ATA and all three times court looked at the evidence and denied any kind of relief to them " says Mr. Hanumanth Reddy.( Telugu360 had witnessed these 3 court orders)
Denying the allegation of misuse of $450,000 ATA funds for legal battles, Hanumanth Reddy said "It is a seven year old issue and ATA never spent that kind of money on courts. It is quite absurd to see the huge figure of $450,000. Whatever we spent, we spent legally in accordance with our organizational by-laws and constitution. "
Explaining details of another  lawsuit between ATA (Vs) Tamarind Restaurant (2016 Convention Caterer), Hanumanth Reddy says "The ATA paid upfront to food caterer 50% of contract value. The remains amount to be paid after the conference.  The ATA authorized the caterer to cook food for 5,000 each meal and banquet for 2,200 members.  He failed miserably to cook even to the authorized number. Food was grossly insufficient and the ATA took lot of negative publicity because of his poor performance. Yet, ATA went out of the way to settle the remaining amount to the contracted 5000 per meal plus banquet count of 2200. The caterer was demanding 7500 to each meal and banquet count of 4500 which we never authorized and we did not get that kind of attendance either"
ATA is a reputed organization with three decades of history. A number of NRI's look up to Hanmantha Reddy and others at ATA for their service to community over three decades. Petty incidents like these taint the reputation of individuals,organizations and reflect bad on whole Telugu community.
Telugu360 will keep reporting the outcome of these events timely and unbiased..Stay tuned !
Telugu360 is always open for the best and bright journalists. If you are interested in full-time or freelance, email us at
Krishna@telugu360.com